[Gameplay] [Website] [UI] 15 Bug Reports
Flearas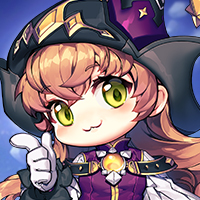 MapleStory 2 Rep: 2,275
Posts: 47
Member
Due to the sheer number of postings this would take up, I've consolidated all these bug reports to a single post. I apologize for the unorthodox reporting, but to be frank, posting all of these separately would flood the forums. If you'd like me to create a separate posting for each of these, feel free to tell me. Otherwise I'm opting for the more reserved option and submitting these bugs like so. One bug on this list is an exploit. I'll omit the details for reproducing it, however it's still mentioned because other bugs on this list will reference it.
The steps to reproduce each of these will be explained in the "details" section. None of these bugs have a certain time associated with them; they all occurred during the Closed Beta 2.
I'll be going over each of these and explain their severity on game-play with a 1-5 star system.
1 star = Minimal/no impact. Easily ignored and the lowest priority.
2 star = Noticeable/small impact. Low priority.
3 star = Common/Impactful. Affects game-play but in no as-yet determined severe manner.
4 star = Severe/High impact. Actively detrimental to the game's health.
5 star = Unplayable/Extreme impact. Requires immediate attention.
-
(Gameplay) First bug: Slime Duping
Stars: 4/5
Details: If a player places a rainbow slime too fast multiple times in their house, the rainbow slime may create a copy of itself which then creates unintended game-play effects. Such examples include Rainbow Slime progress being reset to 0 or losing Rainbow Slime progress from one slime when feeding another.
Implications on game-play: Losing event items, possibly duplicating event items. Multiple people during the beta encountered this problem so it should be addressed as high priority to prevent many players from losing out on events due to accidentally replicating this glitch. No recorded positive benefit of this glitch has yet been recorded. Players always lost progress from their slime to some degree as a result of performing this glitch. (Edit: After posting this, a player informed me they received additional event items as a result of performing this glitch.)
-
(Gameplay) Second Bug: Long Jump
Stars: 3/5
Details:
Steps to reproduce omitted. Further information will be reported to customer support and this listing is here to help explain other bugs on this list.
Implications on Game-play:
Information Omitted. See "Details"
-
(Gameplay) Third Bug: Out of Bounds
Stars: 3/5
Details: By performing the previous exploit, the "Long Jump," the player can clip and pass through invisible wall boundaries. This is difficult to pull off (most of the time the player is successfully stopped) but it's occasionally reproduced with enough trial and error.
This exploit can't be knowingly reproduced without knowing the details of the "Long Jump" exploit. For this reason, this bug is listed here.
Implications on Game-play: The player can move through any boundary the game was designed to prevent. Due to the nature of the "Long Jump" exploit, the game doesn't calculate how the player travels correctly.
-
(Gameplay) Fourth Bug: Clipping Through the Back of Queenstown's Stage.
Stars: 1/5
Details: By using a "Long Jump" exploit, the player can clip through the invisible barrier behind Queenstown's stage. The player is then immediately teleported to the audience if they weren't a performing member.
This exploit can't be knowingly reproduced without knowing the details of the "Long Jump" exploit. For this reason, this bug is listed here.
Implications on Game-play: For now? Little to none. It's possible there's a way to invade Queenstown's stage with no restriction using this exploit, but as of now it seems the game removes unintended players from the stage after successfully performing this exploit. It may be a good idea to investigate this family of exploits because it seems there's a lot of ways long jumping and boundary clipping can be abused.
-
(Gameplay) Fifth Bug: Desyncing Hostball
Stars: 5/5
Details: The "Hostball" spawned by players in houses is easily subject to complete desynchronization across clients. This makes all players see separate versions of the ball. The ball must be reset every few seconds by the host to resynchronize the ball. (Tested with at least 20 players attempting to play Soccer in my house.) It's unproven why the ball desynchronizes across clients, but it's suspected to have something to do with proximity or render distance.
Implications on Game-play: This glitch makes certain advertised player-made game modes impossible, such as soccer (football, for other worldly regions.) During Closed Beta 2, I hosted a game of Soccer in my house and this glitch created mass confusion. It's simply impossible to participate in any player-made game mode with this glitch in the game.
-
(Gameplay) Sixth Bug: Disappearing Hostball
Stars: 5/5
Details: When either hit by certain skills or too many skills (It's one of these... or both!) the Hostball spawned by a house's host will seemingly despawn. This, like the previously listed glitch, makes any game mode created by players involving the hostball impossible as it will despawn on its own at random intervals (Tested with at least 20 players attempting to play Soccer in my house.) It's suspected Thief skills are to blame for the ball disappearing, but the ball's disappearance is definitely due to skill usage.
Implications on Game-play: Player made game-modes are made frustrating, if not impossible, as this glitch forces players to refrain from using their skills for fear of accidentally despawning the ball, creating mass confusion and putting a stop to game modes involving the ball.
-
(Gameplay) Seventh Bug: Hostball Falling Through Floor
Stars: 2/5
Details: Under certain circumstances, the Hostball will fall through the floor of the house. This easily happens when the ball is occupying a space too small for its size, but it's also suspected some skills can cause this to happen too. (If skills can also cause this to happen the severity rating would be higher, but this is merely suspected and unproven, so the current rating is used instead.)
Implications on Game-play: There are little to no instances where a hostball spawned by the player would be put into a space smaller than the size of the ball. Nevertheless, this is a bug which can happen. If this glitch can also be caused by player skills (seemingly happened in at least a couple instances but difficult to tell) then the priority to prevent this from happening increases dramatically.
-
(Gameplay) Eighth Bug: Building Memory Leak
Stars: 4/5
Details: Every time the player places a block in building mode, the game generates a memory leak which causes all functions of the game to, eventually, lag dramatically. This memory leak will persist until the player closes the Maplestory 2 application and relaunches it. There appears to be no limit to how severe this memory leak can become and it severely slows down building, let alone all other functions in the game, in a short amount of time.
Implications on Game-play: This glitch causes extreme frustration, forcing the player to quit the game and relaunch in the middle of building, before raids, before highly-populated GM events, or any other activity you'd rather not have excessive amounts of latency in (so, everything!) This memory leak will stack with other sources of memory leaks in the game (of which there are many.)
-
(Gameplay) Ninth Bug: High Population Memory Leak
Stars: 4/5
Details: When traveling through areas with many players, the game will create a memory leak slowing down the User Interface and other game-play elements until the player quits the game and relaunches the application. (This memory leak appears to occur even when few players are present, but it's not immediately noticeable since the effect is smaller. Regardless, it doesn't go away and will keep building even if the player never approaches a high-population area.)
Implications on Game-play: Similar effect to the previous glitch. The player is forced to relaunch the game for an optimum game-play experience. This memory leak persists and slows down house building among seemingly all other areas of game-play. Thanks to this glitch, it's a better choice to avoid playing near or with other players to avoid building this memory leak.
-
(Gameplay) Tenth Bug: Permanent Fire Noises
Stars: 3/5
Details: In housing, something will cause placed objects to permanently put fire noises into a house's memory. This will cause stacked and amplified fire sound effects to play when loading into a house. This bug seems to also be connected to the computer object even when no objects which generate the fire sound effect is present in the house. Also, it's REALLY LOUD! (A few players informed me they couldn't hear these noises when loading into my house. This glitch is either inconsistent across clients or those players had their sound effects turned off. Either way, the large majority of players reported hearing this problem.)
Implications on Game-play: In addition to be annoyingly loud, this bug turns away many players after they enter a house. I had several players who would leave my house immediately upon joining because these fire noises would deter them from staying or looking around. It's unknown what causes this to happen, but it's highly suspected to come from the Fireplace and Luxurious Candlestick objects. Even when these objects were no longer present, the fire noises would continue to persist when loading into a house and every time the computer was activated. I suspect one of my objects activated by the computer would cause the fire sound effects permanently stored in memory to play, but I didn't have enough time to thoroughly explore this.
-
(Gameplay) Eleventh bug: Floating, Disjointed Smoke Particles
Stars: 1/5
Details: In housing, smoke particles can be seen in some places for seemingly no reason. These particles are block clouds which occasionally appear and disappear in quick intervals at places far from any object in the house.
Implications on Game-play: Easily ignored unless the smoke particles appear somewhere visually obstructing. My house had these particles near the ceiling where you'd only see them while on a flying mount with a sharp eye.
-
(UI) Twelfth Bug: Text Rollbacks
Stars: 2/5
Details: When a house's host puts the character "<" in a hostalarm message, all players in the house will experience a rollback in their chat every few minutes for an undetermined amount of time. The occurrence of this glitch after it's been activated seems to increase with more messages being sent, but it always occurs when someone sends a message, at which point that message won't show up in the text box and the conversation will roll back several minutes.
Implications on Game-play: Confusion. The problem will stop happening on its own after a while, but it persists after the player has left the house it was activated in. This can cause the player to miss key messages sent by GM's, during raids, or any other source or situation. It's also possible this glitch requires the combination of the characters ":<" to be sent together, but either way it's easy to activate.
-
(Gameplay) Thirteenth Bug: Queenstown Infinite Wall Climb
Stars: 1/5
Details: The player can, in some areas around Queenstown's stage, wall climb absurdly high above the map starting from the base of the stage, far past the limit flying mounts will still ascend. You can wall climb up the southwestern faces of certain blocks along Queenstown's stage. The exploitable blocks appear to be the ones which have at least one block or object placed above them.
Implications on Game-play: It's funny. There are no negative consequences found from this exploit, but it's possible there's a way to clip inside of Queenstown's stage uninvited since the box where uninvited players are kicked from the stage doesn't extend to the height you can climb with this exploit.
-
(Gameplay) Fourteenth Bug: Monthly Ranking Rewards Not Awarded
Stars: ?/5
Details: Monthly Ranking Awards such as the Star Architect title were not awarded after the turn of the month and the rankings were reset during Closed Beta 2.
Implications on Game-play: Frustration and confusion from the players. It's not known whether or not this was intended since it was a Closed Beta environment, however some clarification on this would be appreciated since it's not currently known if the ranking rewards are working as intended. For clarification, I achieved rank 1 on the Star Architect rankings and ended the month at rank 1 (for the month of July.) When August 1st came around and the rankings reset, I, nor anyone else, were awarded with an insignia or title.
-
(Website) Fifteenth bug: Login Inaccessible With Certain Browsers
Stars: N/A
Details: Users can't log-in to their Maplestory 2 accounts while using the "Brave" internet browser. The user is immediately given the error message, "You have been disconnected" upon all attempts to log-in and the log-in remains unsuccessful. (Other browsers may share this problem.)
Implications on Website Usage: Users are forced to use other web browsers to log-in to Maplestory website or its associated forums. It's highly inconvenient.
-
This is all for my report. I have at least a couple other things I'd add to this list such as animation cancelling during combat, however I can't determine if these are intended. If you'd like me to report the bugs in this report as separate forum posts, let me know. Otherwise I'll leave them together in this post to avoid flooding the forums. Let me know if you'd like further information on any of these bugs.
The "long jump" exploit is referenced in this post to help describe the existence of other bugs in this list. Details for this exploit are omitted from this post and will be submitted to customer support.
Afterword:
I'd like to put forth the possibility that any number of these bugs may contribute to Maplestory 2's glaring memory leak problem. Throughout the beta, the number one complaint I heard (and personally have) about the game is the prevalent memory leak scattered seemingly everywhere. I wish the development team luck in solving this problem as the game runs silky smooth before it kicks in (and it doesn't take long for this problem to develop.)