Teach me Maplestory 2 Using Maplestory 1
Daxterbeer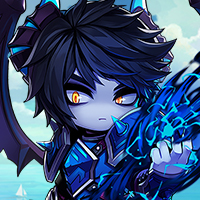 MapleStory 2 Rep: 965
Posts: 14
Member
I got a couple of characters I plan on maining in Maplestory 2. I got myself a thief and an assassin (my assassin is 60 and my thief is weak.) I plan enhancing the gear of my characters so I can train and boss with them. Problem is I am not fluent in Maplestory 2's enhancing system but I am more familiar with Maplestory's terms since I've been playing and following its development for years. Could any players playing BOTH games educate me how these system operate and tell me the system in Maplestory that resembles it the most. I am familiar in Maplestory's systems such as:

*Star Force
*Arcane Force
*Spell Trace
*Potential/Bonus Potential
*Bonus Stat
*Soul
*Arcane Symbol Enhancement
*Transfer Hammer

Yeah, I am aware the game guides section does exist.