Trollosaurus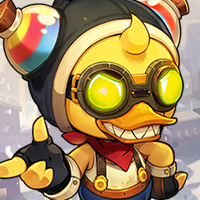 MapleStory 2 Rep: 310
Posts: 2
Member
Hello, my name is Trollosaurus (Godar aka DJGodary)
I am a multi-talented artist. A composer, musician, remixer, mixed media artist, modeler, gamer... Simply I love creative things. Maple Story 2 is one of those creative things and seen lots of people are quite creative building beautiful worlds on here. I love it all, been helping out few builds and hopefully I find the time to drop by and build something of my own and will post either pictures or a video.
You can check me out for now on YT :
https://youtube.com/user/DjGodaryD86
I have been around on Nexon for ages but can't find my old login so I used this newer one.