32-Bit Client Discontinuation
CMKyrios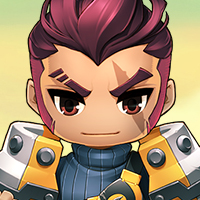 MapleStory 2 Rep: 4,010
Posts: 319
Administrator

Greetings Maplers,
Starting on
February 12th, 2020
, the 32-bit client for MapleStory 2 will be discontinued. Players will be defaulted to the 64-bit version of the game client. Moreover, the recommended specs of MapleStory 2 will be adjusted on all of our platforms. Due to Microsoft's
discontinuation of Windows 7 support
, we recommend that players use Windows 10 when playing the game.
Recommended Operating System
Before:
Windows 7 64-bit
After:
Windows 10 64-bit
Recommended Processor
Before:
Intel Core i5 or better
After:
Intel Core i5 or better
Recommended Hard Drive Space
Before:
8 GB available space
After:
20 GB available space
Recommended Memory
Before:
At least 8 GB RAM
After:
At least 8 GB RAM
Recommended Graphics
Before:
GeForce GTX 750 / GTX 750 TI/ GTX 650TI / GT 1030 or better
After:
GeForce GTX 650 / Radeon 6770 or better
- The MapleStory 2 Team