CMKyrios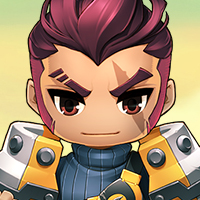 MapleStory 2 Rep: 4,010
Posts: 319
Administrator
Show off to Maple World your best styles and fashion! Create a winter-appropriate outfit that'll dazzle others using the power of UGC and your own creative expression!
SUBMISSION DATES
Contest ends on January 24th, 2020 at 11:59:59 PM Pacific Time
HOW TO ENTER
1. Create an outfit that encapsulates the winter spirit! Something cozy and warm!
The outfit must include one piece of any outfit UGC
(weapons and mounts not included).
2. Take a screenshots of your outfit! You can submit up to 5 total screenshots. The judges will look at these, so make them good screenshots!
Keep in mind that ONLY cropping is allowed. Do not edit your images with effects and illustrations.
3. Submit a screenshot(s) of your house in this thread along with the following:
- In-Character Character Name
- Server Name
- Very brief description of the UGC article of clothing (please no more than 100 words!)
JUDGING CRITERIA
a. Creativity and Uniqueness – 70%
b. Fits Theme of Winter – 30%
PRIZES
10 Winners will receive the following:
· Top Designer Title
· Top Designer Insignia
· 1x Fashionista Name Tag
· 1x 10,000,000-Meso Pouch
Up to 40 additional participants will receive:
· 1x Fashionista Name Tag
· 1x 3,000,000-Meso Pouch
Read official rules here >>
http://forums.maplestory2.nexon.net/discussion/46021
This discussion has been closed.