[CONTEST INFO] Discord Emoji Contest - Festivities
CMKyrios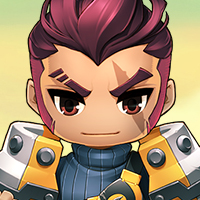 MapleStory 2 Rep: 3,545
Posts: 262
Administrator
Holidays are right around the corner! To celebrate we'd love to showcase the wonderful designs of our creative community as expressive emoticons on the official MapleStory 2 Discord server.
SUBMISSION DATES
Contest ends on December 18th, 2019 at 23:59:59 Pacific Time
HOW TO ENTER
1) Design up to 2 emojis, one of which will be officially used on the official MapleStory 2 community Discord Channel. Only one will be used in consideration. You can submit just 1 if you wish, and you will
not
be penalized for that.
2) Emotes should encapsulate the feeling of winter holidays or New Years!
3) Emotes can be no larger than 128x128, and will be automatically resized to 32x32 pixels. Emojis should be original designed works based on MapleStory 2 assets.
4) Emotes can be animated, but additional points will
not
be given for such animation. Entrant must also include the following information in their submission within this thread:
- Your submission
- Your in-game name
- Your server
JUDGING CRITERIA
- Creativity and Uniqueness – 40%
- Expressiveness – 20%
- Holiday themed – 20%
- Looks good at low resolution – 20%
PRIZES
Up to 40 selected artists will receive the following:
- Poinsettia Santa Hat
- Creative Sage Name Tag
- 10,000,000 Mesos
Any additional entrants whose work we end up adding to the official Discord channel will receive:
- Poinsettia Santa Hat
- 5,000,000 Mesos
Read official rules here >>
http://forums.maplestory2.nexon.net/discussion/45958