[LIFESTYLE] Spawn Portals
Karuki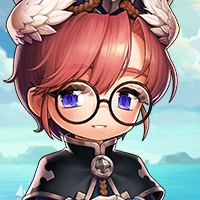 MapleStory 2 Rep: 510
Posts: 6
Maple Guide
Table of Contents
I. Introduction to the Spawn Portals
II. Hat of Misdirection (Pocket Realm)
III. Twisted Pocket Realm
I'm going to make something simple here... I just noticed that there aren't much information about the Pocket Vortex in the Global Server, so thought of doing a Guide about all of the 3 spawn portals... Just to help
What are the Spawn Portals?

They're events that you can encounter in certain maps through the Maple Story 2 World. The Hat of Misdirection and the Pocket Vortex are random, but the Twisted Pocket Realm can be forced to happen.

How does it work?

After spawned, the portal will be open for 30 seconds. When you enter, you'll face some kind of minigame, from killing mobs, to doing certain mechanics like solving puzzles. Rewards and Trophies can be earned.
This top hat

can be generated in any PvE map of Victoria Island, except villages

. It last for 30 seconds before vanish and only one user can enter within the time limit (After, several people could enter the Pocket Realm, but nowadays just one). Something that I've never seen anyone in the Global Server talking about, it's the very small chance of Merets drops that were supposed to appear only in the Money Tree minigame. I guess it's some kind of myth, but you can try it for yourself, perhaps you're a lucky person.

Here is some of the minigames you can find inside of it:

Rainbow Slime Factory

Broken Ludybrium

Snowy Dreams

The Money Tree

Space Bungee Jump

Kumbawangka Treasure
The Twisted Pocket Realm Portal is the easiest one to get. The only thing you have to do is go to an PvP map (I recommend Obsidian Mount) and kill a

Red Named

Elite monster. They're more strong than the other monster and have some kind of shield in them. You can easily found them just by pressing Tab: red dots should be marked on the map.

The Twisted Pocket Realm will always provide Golden Chests. You can find sites that'll instruct you in how to find them based on the map you'll get into. Once entered the Twisted Pocket Realm, you can encounter 2 types of events: A boss fight or a series of enemies to fight. The boss fights provides you Rare Turka's Cache, while the normal ones give normal Turka's Cache.
The Pocket Vortex it's like the Hat of Misdirection, but

only spawns in the Tiares and Moonlight Desert, at Karkar Island

. Because it only generates in specific maps, fewer people knows about their existance. Unlike the top hat, many users can enter the vortex within the time limit.

After entering it, you'll face one of the two minigames below:

Lumiard

Karkar Dunes
That's all >.. <
If you find any wrong information or think that I forgot to add some, feel free to leave a comment below.