During the October event period, the Escaped Moon Bunny world boss spawns at the following times:

NA West: 02:30 AM - 05:30 AM UTC
NA East: 11:30 PM - 02:30 AM UTC
South America: 10:30 PM - 01:30 AM UTC
Europe: 5:30 PM - 8:30 PM UTC
Oceania: 08:30 AM – 11:30 AM UTC
Any current Active UGC designers ?
est94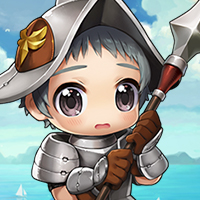 MapleStory 2 Rep: 300
Posts: 3
Member
Hi, looking for UGC designers who are experienced and proficient at making Crop top / bottom for Boardlands psycho set not to difficult but i can not draw for life of me .
If you are interested please contact me we can discuss method of pay my discord is Ar#0238 for further details.
IGN: Except (you can add me in-game too if you don't have discord)
https://i.redd.it/qan8upwmvgw11.png
, This is image copy of what i'm going for please contact if interested thank you!