Exorine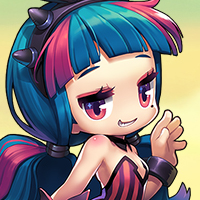 MapleStory 2 Rep: 980
Posts: 56
Member
Help! I have too many assistants!
I want to delete all these assistants I don't need but it's not possible to do so!
Here are the steps to reproduce this!
1. Buy a bunch of assistants (with mesos, I hope)
2. Marvel at your furnishing inventory as it's utterly overwhelmed by a bunch of assistants!
Here's when this happened:
Today, and right now!
Here are some other details:
The long and short of it is that there needs to be some way to delete assistants!
Poll

1 vote

Nice poll!

&nbsp

100%

(1 vote)

Nice poll!

&nbsp

0%

(0 votes)

Nice poll!

&nbsp

0%

(0 votes)