Meret Market Renewal Notice
CMKyrios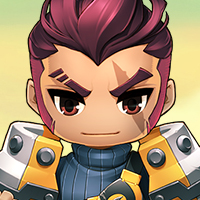 MapleStory 2 Rep: 3,735
Posts: 286
Administrator

Today we will be discussing the cosmetic cash market for MapleStory 2. As you are all aware, over the past few months we have reached out to the community for ideas on how to populate the Style Crate and Style Coin Shop. But this also meant that some of you felt like our cosmetic selections were less varied and out-of-date compared to other regions.
In an effort to consolidate our practices across all services, Global MapleStory 2 will be renewing the Meret Market. To be clear,
Global MapleStory 2 will continue to omit any and all items that directly affect player progression speed, and will continue to only sell cosmetic items
.
To prepare for this transition, the Red Meret Market (as well as Red Merets and their ability to purchase and extend convenience features) will be discontinued altogether on
December 11th
. In-game and community events that normally would award Red Merets will instead reward other commodities of equal value. We ask that players spend all of their Red Merets before this date.
Furthermore, outfits that could previously be directly purchased will be relocated into an updated version of the Style Crate system, and will be offered at a wider selection. There will be two new cosmetic machines to replace the Style Crate. One is just for outfit items while the other will feature badges, mounts, and other similar items. This change does mean that most items that were purchased with Blue Merets will no longer be offered for direct purchase, and will instead populate these machines along with other costumes that may not have been available before. The exceptions to this are most items available in the Functional and Lifestyle tabs of the Meret Market currently, which will remain available for direct purchase.
Unlike the current Style Crate, the new system will give you the ability to directly obtain Epic-tiered cosmetics, whereas before the only way to obtain them was through the Style Coin Shop. Cosmetic items can be exchanged for a new type of coin and in turn directly be used to obtain specific outfits available in a new shop. Overall, this system is not much different from what you're already accustomed to. November's Style Coin Shop will remain in the game for players to use their Style Coins for a while even after December's change.
As a result of these changes, we'll be able to offer you a catalogue of cosmetics as wide and varied as anywhere else MapleStory 2 is serviced! Use those Red Merets now and prepare for these changes occurring on
December 11th
.