Returning Player Looking For NAW Guild!
Temiku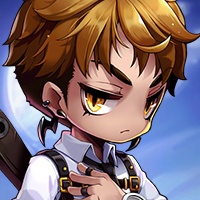 MapleStory 2 Rep: 830
Posts: 13
Member
Availability:
Still Need A Guild
IGN: Temiku
Class: Knight
Level: 70
Style: Casual
I'm a returning player. Played the game at launch and for a few months thereafter.
Stopped playing early February of 2019 due to IRL issues.
Now I'm back and looking for a place to call home.
I'm a level 70 Knight and still catching up on all the added content and changes.
I'm a music composer & writer IRL. So I tend to play music more often than actually doing stuff in MS2.
(I upload some of my work onto
Musical Nexus - Temiku's Profile
)
That being said, I'm a casual player. In need of help of not just re-learning the game, but also in catching up with everything else.
I"m comfortable in using voice chat on Discord. Hope to receive an invitation and a warm welcome... Thank you!