Any Active UGC Designers? [NAE]
Danada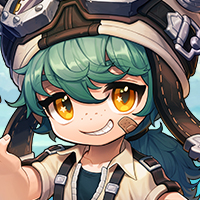 MapleStory 2 Rep: 700
Posts: 4
Member
Hi, looking for UGC designers who are experienced and proficient at making hoodies and cannon templates.

If you are interested in taking my offer my discord is Danny #8494 for further details.

IGN: Mecha (you can add me in-game too if you don't have discord)

Thank you for taking your time reading this post and have a good day/night.
And sorry if this is the wrong section for this post.