[NA-WEST] ☘️Lucky☘️ Recruiting actives/returners!
Volty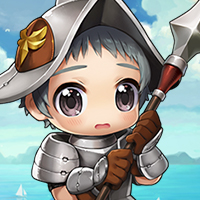 MapleStory 2 Rep: 480
Posts: 16
Member
☘️ Guild name: Lucky
☘️ Server : NA West
☘️ Leader: Sketchfest
☘️ Co-Leader: Remitar
☘️ Core Type: Mid/Hardcore/Casual

☘️Introduction to the guild:
Lucky is a guild that has been around since the launch, we have grown as friends and mess around a lot but now we're looking to expand our community!

Our guild includes all the core types, including casual players that play music and hang out, to hardcore players that wants to tackle endgame content when it releases.

☘️Who we are looking for☘️
We are looking for players that are active, friendly and social.
For the sake of space, we are looking for main characters only, and also people with 500+ trophies
☘️What we offer ☘️
Currently a medium sized group that do raids together
Guild/Chaos raids
Daily/Weekly guild quests
A growing family that strives to make everyone engaged

If this is something you think you'll be interested in, feel free to mail us or apply in-game via the guild tab!