During the October event period, the Escaped Moon Bunny world boss spawns at the following times:

NA West: 02:30 AM - 05:30 AM UTC
NA East: 11:30 PM - 02:30 AM UTC
South America: 10:30 PM - 01:30 AM UTC
Europe: 5:30 PM - 8:30 PM UTC
Oceania: 08:30 AM – 11:30 AM UTC
[CLASS] Maygi's Priest Guide
Maygi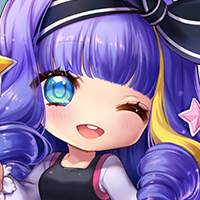 MapleStory 2 Rep: 1,345
Posts: 38
Maple Guide
This is your standard base tree build. It picks up all necessary buffs while maximizing damage output! One point is taken in Angelic Ray to be used as a spot heal.
Variations
If more healing is necessary, you can consider taking points out of
Celestial Guardian
to put into
Healing Mastery
If even more healing is necessary, consider dropping
Sanctuary
down to 5 as well for more
Healing Mastery
points.
If needed, you can also consider removing some points from
Disciple
. The only important part of a high rank
Disciple
, aside from a bit of QOL for not having to refresh buffs as often, is getting one extra second of the
Holy Symbol
buff per rank.
Notes
This is the standard build to run when you are the only Priest. You will have strong DPS capabilities while providing support to your team with this!
This can be paired with either of the suggested hybrid Awakening trees - the standard DPS/Support tree, or the Heal focus tree. However, I would recommend doing with the DPS tree. If you need more healing, you should run the Heal Focus base tree with the DPS/Support Awakening Tree.
When you have another Priest in your party running the standard buffs, you can run this instead for more damage! We pick up Disciple for the sole purpose of increasing the duration of Celestial Guardian, and keep Celestial Blessings at rank 6 as a back-up heal while preventing it from overriding the other Priest's longer-duration blessings. We can keep Angelic Ray at level 1 for spot healing, as even a max level ray is a DPS loss (light spear damage is superior).
Variations
Drop points in
Scepter Mastery
for
Shield of the Archon
for more survivability
Playstyle
Drop
Holy Relic
and
Sanctuary
off cooldown, as long as you know the boss isn't going to move.
Use
Shield of the Archon
off cooldown, when you are in melee range.
Use
Angelic Ray
to spot heal allies without sacrificing as much DPS loss as casting
Celestial Blessings
or
Healing Prayer
DO NOT CAST HOLY SYMBOL BEFORE THE OTHER PRIEST DOES!
Notes
In certain situations that require a lot of healing, this is a powerful build to run. You do not lose too much DPS by not running relic in current raids, and healing becomes miles easier.
This is the general-purpose Awakening tree. We take one point in
Heaven's Wrath
and 4 points in
Purifying Light
, as the debuff is a huge increase to both your own (and team's) DPS! If there is another Priest in the party, you can drop
Purifying Light
to 1 (to proc
Pink Bean's Prank
) and dump the remaining points into
Clarity
and
Heaven's Wrath
.
Skill Priority
First, we get
Purifying Light
. This is a powerful damage amplification debuff to greatly amp up our team's damage!
Then, we spec down the left tree, maxing everything except the passive, in order to have one point to get
Heaven's Wrath
. Most of the benefit of Heaven's Wrath comes from
Light Sword
, which scales damage based on the rank of
Light Spear
.
Notes
This build requires all 16 Awakening skill points. As such, we won't get the benefit of running
Heaven's Wrath
with this hybrid build until we have all 16.
If you have another priest running
Purifying Light,
feel free to fully spec into the left tree, and use the
Pure DPS
base tree.
If you are the only Priest, use the
Hybrid base tree
.
Notes
This is what you'd run if there's another Priest maxing
Purifying Light
. One point is taken for the sole purpose of proccing
Pink Bean's Prank.
Skill Priority
Like the DPS focused hybrid build, we get
Purifying Light
first. It's a strong debuff that can't be passed up.
Next, we go down the healing tree to get
Greater Healing
. This gives you a powerful heal over time that should trivialize any healing requirements in current raids.
Vitality
gives a strong 10% attack buff to the entire party, at the cost of losing
Celestial Blessing's
resistance buff.
Notes
Greater Healing
provides a self-damage buff that is powerful at max rank and lasts 10 seconds. Time these charges with Sanctuary and other DPS cooldowns/spirit dumps to maximize your output.
Vitality
overrides
Celestial Blessings
, so if you need the resistance buff from it, consider not taking it at all in favor of
Scathing Light
and
Light Spear
With this tree, you should run the
Hybrid build
, or the
Heal Focus base tree
.
Video Example of Rotation
Maygi's Gemstone Calculator