[EU] Which designs would you like to see?
Marzipan_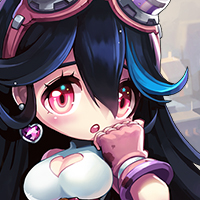 MapleStory 2 Rep: 300
Post: 1
Member
Hey,

I recently started playing the game again and found that it was quite fun to make stuff for the UGC store.

Now, because this would otherwise be quite an expensive hobby, I would like to know from you which kinds of clothes and weapon designs you would like to see in the European UGC store.

The clothes I made for myself so far are more on the casual but cute side, but I like experimenting with different things.

Thank you for your input!