[PVE] Chaos Papulatus Guide
Syncness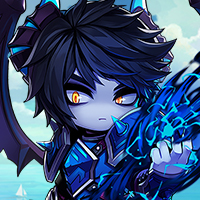 MapleStory 2 Rep: 1,950
Posts: 120
Maple Guide
Original formatting in Docs link below.
My original guide source:
https://docs.google.com/document/d/18nF3ZYVVasOKYQZOnuQvFri_k-6PW3DeKsR9j77kJQc/edit
My other old guides:
CMOC:
https://docs.google.com/document/d/1KVpCD23rOVA1CBrWxfnfl60PmdokDB3PkP0VnYrZE4g/edit
CDEV:
https://docs.google.com/document/d/1UAUH1bAJuyvr0dAVFMYFpVJBTsAOvW_EBtX__mCv7vw/edit
Chaos Papulatus
Play by Play Guide
Author: Sync @ Chopstix (OCE)
Introduction
Chaos Ludibrium Clock Tower (aka, Chaos Papulatus, cpap) is the third chaos raid announced in Global Maplestory 2 (GMS2).
At time of writing, we are unsure if we will be receiving the mechanically toned down CMS2 version, or original and significantly harder KMS2 version.
This guide will draw from KMS2 sources, however the strategy and flow of the fight will be speculative as the author has not completed the Chaos equivalent of this dungeon before.
The challenge of this dungeon seems to be swift clearance of adds in the first half of the fight as failure to do so will reduce the remaining time available. The other challenge is that every player has personal responsibility to manage their own buffs during the latter half of the fight as failure to do so will essentially result in a death.
Executive (TLDR) Summary
100% - Start, shields begin [15:00]
95% - Roof add phase
---- Ideally DPS boss 10%/minute
---- 1 o'clock - 2 dark stars
---- 11 o'clock - 2 dark stars
---- 5 o'clock - 2 bombs
---- 7 o'clock - 2 bombs, 1 dark star, 3 mini stars
---- Center above boss - 2 robots
65% - Buff phase - Very long phase [Time to beat: 9:00]
---- Ideally DPS boss 10%/minute
---- Buff change every minute. Can randomly extend for 30s.
22% - Final phase
---- 12 o'clock - 3 mini stars
---- Stay alive and burn boss.
Preparation
At time of writing, we are unfamiliar with the tightness of scaling. 7800 gear score is the entry requirement. To reach this gear score, players are required to have either:
Dungeon Journal suggested:
Epic weapon, top and bottom +14
Legendary helm, gloves and shoes +11
Epic accessories.
Author suggested:
Epic weapon +15 (or 15/14 for dual wield)
Legendary top, bottom, helm, gloves, shoes +10
Epic accessories
This entry requirement is extremely steep, however the reward justifies the means.
Requirements:
At least 1x HG/RB/Wiz with priority on HG. 1x priest, 1x knight optional, remainder DPS.
HG is used for 7 o'clock bombs, adds and magnetic field for final phase.
The hit cap seems to be between 97-101. 101 is listed as the accuracy requirement from data mining however with character dex accuracy it should be closer to 97-99. You can bridge this gap with +5 from Sharp Eyes (archer), +1 or +2 for guild buff, +5 from 50 red star tonic (expensive).
Be sure to use the house pierce buff as well as guild buffs. There is a guild buff for accuracy as well as phys/magic pierce. Buffs such as Special Warrior Tonic and Special Mage Tonic are beneficial. Each give 3% damage, last 15 minutes and persist through death. Preferred food is the 6% party wide damage increase from the Rue daily vendor (noodles or something).
Pre-Entry Checklist
- Accuracy 92 (buffs to gap)
- Phys/Magic pierce 12%+ (guild buff of 3.2% to gap)
- Pierce as high as possible
- Special Warrior or Mage Tonic
- Tin Whetstone or Lavender Candle
- Special Health Tonic
- Spicy Maple Noodles (40 Rue)
- 100+ 50% elixirs, 100+ [Premium] White Potion, 113+ High Flyer (or similar 8s heal over time item)
- 200+ Shockwave Lapentier (100 Blue Stars for 100), 100 Healing Aura Lapentier (use in emergency, or spam), Rooted Strength Lapentier if you are confident.
- Various tonics (your choice)
- 20 Red Daisy, just in case you disconnect