Orbis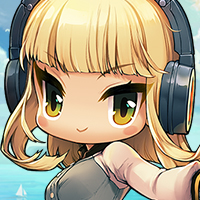 MapleStory 2 Rep: 535
Posts: 8
Maple Guide
This guide will introduce mob mechanics section by section, and occasionally include strategy recommendations.
TABLE OF CONTENTS
(Ctrl+F to quickly navigate)
a~d.
Preliminary Info
e.
THE MOST IMPORTANT MECHANIC IN THE RAID
I.
Phase 1: Mini-beans and Wiseman statues*
II.
Phase 2: Pink Bean
III.
Phase 3: Speakers*
IV.
Phase 4: Eagle statues
V.
Phase 5: Top Platforms*
VI. & VII.
Phases 6 & 7: Speakers and eagle statues
VIII.
Phase 8: All statues
IX.
Phase 9: Final dance battle*
(Asterisk indicates a phase that incorporates music debuff)
X.
Video guide with commentary
XI.
Special Thanks
a. Requirements and Rewards

Pink Bean requires level 60 and 19300 gear score to enter. The rewards include lv60 legendary weapons, Ariel's wings, level 60 accessory frags, Pink Bean's Lapenshard fragments, and exceptional and epic Pink Bean Combat Pets.

b. Boss Stats:

HP: ~1,389,000,000

Evasion: 125

Critical Evasion: 90

Approximate damage pace to clear: 100m/minute (whole party)

Pink Bean has Piercing Resistance, reducing its effectiveness to 70~75%. It also has Accuracy Vulnerability, making accuracy more effective (you need less accuracy than in the other 125 evasion bosses to achieve the same hit rate).

Recommended accuracy is 105+ c. Recommended Team Composition

It's recommended to have a priest or soul binder, but not required if everyone uses healing lapentiers. Ranged classes are also highly recommended as it will take longer without them--at least two or three ranged will help a lot.

d. Before entering

Before going in, make sure you mount up and have reset the 'tombshocked' debuff--you get one extra revive in this raid, like the other level 60 content.

Once you're in, rush straight towards the top to start the fight ASAP.

These statues all have different mechanics and roles. I opt for this naming convention to avoid confusion.

And with that, we can introduce the phases.

PLEASE NOTE THAT PHASES MAY BUG OUT/SKIP PHASES IF YOUR TEAM DOES A LOT OF DAMAGE, THUS NUMBERS AND TIMINGS MAY NOT BE 100% ACCURATE IN YOUR RUNS.
e. THE MOST IMPORTANT MECHANIC Music Debuff

Pink Bean fires 3 purple music notes

If you are a lucky winner, you will have a 15 second debuff that will explode every 3 seconds, causing allies around you to be stunned, UNLESS they also have the music debuff. PAY VERY CLOSE ATTENTION TO MUSIC AS IT WILL DETERMINE YOUR ROLE AND POSITIONING. Stack with others that have the debuff, away from players that don't. The default is usually

left

in group situations, however anywhere away from others is fine.

This debuff will start in Phase 1 and reoccur during Phases 3, 5, 6, and 9.
I. Phase 1: Mini-beans and Wiseman statues

Mini-beans (~13m HP) spawn in an octagonal shape on ground level, along with the two wiseman statues.

Mini-beans in close range will start with a headbutt attack that charges them forward, and then shoot two cyclones from their propellers that will chase you endlessly and do 1~2k damage per propeller--far away ones will walk closer then propeller you. Be careful, as a quick succession of these will instantly kill you.

If your team chooses to group to one side, the mobs will gravitate towards that area making it easier to group them.

Wiseman Slams

The wisemen will be slamming their swords into the ground, causing a pattern that, after a second or two, will spike up and damage you.

Lightning

They will also cast lightning, indicated by a light blue circle on the ground, which will do damage (1HKO if low defense), give you a damage-over-time (DoT), and give you an accuracy debuff. Dodge these while kiting the mini-beans.

Yellow Orb

Their last attack is a small yellow orb spell, that will give one targeted player a 50% damage reduction debuff, or (in phase 5) buff Pink Bean's defense (more on this later).

There are two waves of mini-beans. If you damage or kill the statues during the first wave, they will heal/respawn

a very short moment after

the second wave of mini-beans spawns. This means that you can kill the statues AFTER the second wave of mini-beans, but BEFORE they heal, and they will not respawn again. The timing for this is very precise and is not recommended as if you kill it too early it will respawn but if you don't kill it soon enough it will heal (the heal is extremely fast and heals a lot of HP).

I recommended killing the mini beans first since they their projectiles will chase you endlessly. Make sure to stay away from others if you have the music debuff.

Once all the mini-beans are dead, Pink Bean will drop and begin to fight (regardless if wisemen statues are dead are not).
II. Phase 2: Pink Bean (100%~85% HP) Reverse keys

The boss will drop down and usually immediately cast the reverse direction debuff (like the one in infernog), which is indicated by pink bean holding a remote control, teleporting to one of a few predetermined spots, then shooting out exclamation marks at 4 random players. Invisibility skills can dodge this if timed correctly.

I HIGHLY RECOMMEND USING YOUR NUM PAD AS A SET OF ARROW KEYS, MAPPED TO THE OPPOSITE DIRECTION. For example, my num pad 6 key is left, and my num pad 8 key is down. This way, you can use these keys as a "normal" set of arrow keys while reversed.

Yo-yo

For the Yo-yo attack, Pink Bean will say in a chat bubble above its head, "How fun!". This is the cue to get behind the boss. The yo-yo works much like papulatus' drill punch attack during blue math phase--it will suck you into the middle which will kill you very quickly. If you are out of the pink circle, it will pull you in a lot slower. Note that only the body of the yoyo will do damage, not the string. After several seconds, pink bean will pull the yoyo straight to his body, doing damage and knocking down those in the way of it. Be careful if you're standing on pink bean's side as this could still hit you.

Depending on your defense and priest healing, you may be able to stand in the yo-yo and tank it, though this may not be reliable. If your attacks are fast enough, you can jump attack to stay in the same place if you're caught in the pink zone, just be ready to dodge when the boss pulls the string. After pulling the yo-yo in, pink bean will teleport to the approximate center of the map, so be ready and continue attacking!

Megaphone

When Pink Bean illuminates a pink cone shape on the ground, it's going to use a Megaphone attack that will stun that area. This is a pretty basic attack, just dodge the hitbox that it shows. Again, getting to close to the boss from the sides may still cause you to get hit.

Spin

PB's spin attack is where you have to dodge and try to maintain your damage uptime when you can. The boss rolls up into a ball and charges up. Each charge up can be 2~4 consecutive rolls--the boss rolls in a straight line, and once it reaches the max distance, instantly changes directions. The first roll is easy to dodge, just get out of the telegraphed path (you may have an indicator on your character if targeted). For the next rolls, its recommended to dash away from where the first roll ended, or just get away from other players. This attack can kill you pretty quickly (2 hits if low def), and if you lag/get staggered by it, it will tick you multiple times and insta-kill you.

You can do damage while the boss is charging up, but not while its actually moving, so you should try to position yourself to continue doing damage. In this phase PB can charge up multiple times (remember, 1 charge = when PB is spinning in place = 2~4 rolls), but in some later phases only charge once.

It's possible to jump to dodge the spin, but as the timing of the spin is not always consistent (sometimes it's early, sometimes it's late), this can be unreliable.

Jumping

The boss will occasionally jump around the ground level, and while this does no damage, be sure to time heavy windup attacks properly so that you don't miss all your ults and whatnot.

At 85% HP, the speaker phase will begin
III. Phase 3: Speakers (85% HP)

The goal of this phase is to bait the boss to the speakers that will remove its armor and stun it. You have 5 seconds to damage the boss, starting from PB touches the ground to when it shields. One person (with safe riding) should stay near the boss to get its aggro and then lure it as it hops towards the speakers. Everyone else should head to the opposite side of the speaker, WITHOUT HITTING THE BOSS. When the boss shields itself, it will either cast reverse keys or music debuff. Music debuff people should stay away and try to stack together.

This path is not set in stone, but it's a general idea of what to do:

NOTE: The music tiles will give you a separate stun from the music debuff. So even if you have music, you'll get stunned. Safe riding allows you to walk on these blocks.

If the person baiting does not have auto pet potion, priest should try to heal them with angel ray or greater healing in between pink bean's hops. Once the body of the boss (not the pogo stick) aligns with the speaker, you have 10+ seconds to do damage, making it perfect for holy symbol.

When PB gets up, it can cast megaphone or

Genesis

.

This skill makes orange circle indicators that will blast up after a second, causing an accuracy debuff and doing damage. The accuracy debuff stacks up if you get hit multiple times. Also, if two or more orange circles are stacked up, it can insta kill you.

After one or two attacks, PB will jump back up to the middle, or instantly get on its pogo stick depending on how much damage your party did. Once PB is on its pogo stick again, bring it to the other speaker.

It doesn't matter which speaker you do first, but I prefer doing left first, so that you finish on the right speaker, then (in phase 4) clear the right two statues first and the left two statues last, and you'll end on the left side, as pink bean always jumps up to the left side (in phase 5).

On the first speaker, you can damage the boss longer than on the second speaker.

On the second speaker, PB gets back up and blows its whistle, stunning 2 blocks in front of it and beginning the next phase.
IV. Phase 4: Eagle statues (Speakers~65% HP)

After the whistle, the next set of statues will spawn--the two wisemen and now the two eagle statues. The eagle statues immediately buff pink bean, making the boss and its attack hitboxes larger, as well as tremendously buffing its defense. The goal is to clear the statues with 9 people as fast as possible. Have one person, ideally melee or priest, baiting the boss attacks away from the statue killers, otherwise it will spam megaphone stuns or hop towards the group. The person baiting should be somewhat tanky, as the pogo hops here do a lot of damage.

The wiseman statues use the same skill set as before, but don't use the yellow orb damage debuff.

Stone Drop

The eagle statues have only one offensive attack, indicated by this cubical stone on the ground (also the eagle's eyes and chest light up yellow). After a second, a feather shaped rock falls on that spot and does damage.

Damage Reflect

The main mechanic of the eagles is damage reflect, which activates if any player steps within ~3 blocks of the eagle statue. A good marker is to look at the yellow gem at the base of the wiseman statue--thus you want to attack the eagles from behind the wiseman on each side. Be sure to dodge all the wiseman and eagle stone drops AWAY from the eagle statue's damage reflect zone. The zone can be kind of wonky if you attack from the opposite side of the wiseman, so its "roughly" 3 blocks, but further away is better.

Melee should be careful not to proc DR--if you have no ranged skills all you can do is use red lapenshards (Sword of Time, Pride Bolt) to do some extra damage while the ranged players take it out.

After all statues are dead, the boss returns to its normal size and uses all previous attacks until the next phase at 40%.
V. Phase 5: Top Platforms (65%~40% HP)

Pink beak will jump up to the top left platform.

If you have music debuff, go on boss. If you don't have music, kill statues.

This is the default for all clear groups, as it organizes music away from the other 7 people who must focus on killing statues. The difficult part here is to kill the statues on a thin platform while dodging Pink Bean's genesis, Ariel's stone, and Wiseman's lightning. These are much easier to dodge if all statue killers stack up in one spot.

Note which platforms spawn which statues during this phase:

LEFT: Left wiseman + Ariel

MIDDLE: just Ariel

RIGHT: Right wiseman + Ariel

Pink bean and the wisemen will use all previously seen attacks, including the yellow orb. Note that this orb can now buff the boss for +80% defense, but can be intercepted by a nearby player so that the rest of the team can do full damage. For this to happen, at least one person must be standing within 1-2 blocks of the wiseman statue as it aggros, so the orb will go to the nearest group instead of the boss.

Ariel's stone

Ariel has one attack that is also a stone drop, indicated by a very thin yellow circle. This one does the most damage in the raid, and will easily kill players with low defense.

Buff Aura

Ariel's purple aura animation will, on first cast, buff herself for 80% defense, making her much harder to kill. The second time she casts it, it will cause damage reflect on Pink Bean for 10 seconds.

This is why you must prioritize Ariel over the wiseman. Poison smoke

Finally, Ariel's last ability is to cast poison to protect the statues. If pink bean is on the middle platform, the smoke will be cast on the upper statue floor, for Ariel to protect herself. Otherwise, she will cast it on the bottom statue floor to protect the wisemen. How selfless.

This means you should have priest/soulbinder/lapentier heals ready if PB jumps to middle (coordinate beforehand which side you will stack on for heals). It also means that killing Ariel will clear the poison on the bottom floor, opening up a safe space to kill the wisemen (genesis doesn't reach bottom floor). If you stand near the wall/on the edge close to Ariel, genesis may proc on the platform above, eliminating the need to dodge it.

Once the statues are cleared, everyone can attack the boss. You can jump on the wiseman's head to get up to the left/right platform faster. After a few attacks, Pink Bean will jump to another platform, casting either reverse keys or music as it leaves. Pay extra attention if it's music, and quickly chase the boss if you get the debuff. If it's reverse, then have 9 people on statues with 1 on boss to make sure it doesn't spam genesis.

This phase will continue until 40% HP.
VI. Phases 6 & 7: Speakers (40% HP) and Eagles statues (Speakers~15% HP)
Same as the speaker and eagle statue phases earlier. After eagles are dead the boss will use aforementioned attacks until it reaches 15% HP.
VIII. Phase 8: All statues (15% HP)

At 15% HP, all statues will spawn, and Pink Bean will have permanent damage reflect until all statues are dead. It will also cast music debuff after Ariel is dead.

Poison smoke will spawn on both top and bottom statue floors, so its important you find your healer.

Again, kill Ariel first, then the others. Eagle statues will activate damage reflect while you're on the top statue floor. It's ideal to stack on one side to activate only one Eagle.

In this phase Pink Bean will just stand still with damage reflect + shoot music either on the top middle platform, between the left wiseman and eagle, or between the right wiseman and eagle. If you're lucky, PB will jump to the side that you stacked on, as the eagle statue has DR as well so you can't damage that one either. It's more efficient to play on the side that PB is not blocking. You can angle yourself in certain positions to damage the eagle even if PB is next to it.

Remember to stand away if you have music. Once all statues are dead, rush to the top middle platform for the final phase!
IX. Phase 9: Final dance battle (15% HP~END)

Pink Bean jumps to 12 o'clock on the top middle platform. There will be five music tiles that stun you like in the speaker phase, and PB will use megaphone, genesis, and keep throwing out music debuff. MUSIC PEOPLE LEFT SIDE. Be attentive to the boss' animation when the music notes fire out so you don't stun and kill everyone. Buffs should be dropped in the middle so everyone can get them.

Be SUPER CAREFUL if you have music and you decide to play in HS, as it's more important to have 7 non music people in HS than 3 music people.

A good strat is to stack top while doing damage so that genesis procs there, and the dodge to the bottom with ease.
Oh, the exploration team who has defeated Pink Bean with undying fervor! You are the true victors of time!