Check out the v16 1st Anniversary Update patch notes!

>> http://forums.maplestory2.nexon.net/discussion/45834
[BANS] XML Editing Ban Wave
CMKyrios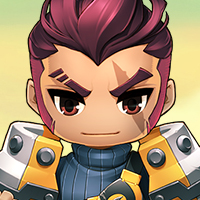 MapleStory 2 Rep: 2,975
Posts: 211
Administrator
Hi Maplers,

This is an important notice going out regarding players who have edited the Xml.m2d or Xml.m2h files. For the uninformed, this is a process of editing the game client to gain unintended advantages or unlock things which should not be unlocked. We have carried out a major ban wave after identifying 227 Global cases of XML editing. This is following the previous sanctions we deployed not long ago to punish players who were meso buying and meso laundering. Punishments were dealt based on severity of the abuse, with a large majority of these cases being permanent bans.

Players who edited their client to unlock different languages (for example translating the game from English to a non-supported language in the Global region) and those who used it to unlock the 4-man damage meter were not sanctioned for this. However, moving forward, these edits to the game file will not be allowed and will result in automatic detection from our systems.

While we would prefer players didn't alter any files at all, we will continue to not punish players for changing the voice pack of the game, and non-malicious tools like combat analyzer that's been going around are still OK to use.

Just for the love of god leave the XML file alone. This is a very firm stance on the matter.

Thank you everyone for continuing to play fairly.