[NOTICE] Regarding "Striker Daily Wonders"
CMKyrios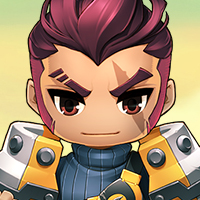 MapleStory 2 Rep: 3,930
Posts: 313
Administrator
Hi all, this notice is going out since we appear to have ongoing issues regarding obtaining the Striker Daily Wonders.
The Striker Daily Wonders is sent to the first character you logged into. If you decided to delete this character for whatever reason without consuming the scroll which activates the reward calendar, it was [permanently] lost.
If you deleted that character before opening the mail and activating the scroll in your inventory, it will be lost and will not resend on its own. We have been getting a decent
amount of tickets where players are requesting a new one due to this.
If this occurred to you and you're wondering how to obtain your scroll, please reach out to our CS team, who will manually issue you a new one:
>>
https://support-maplestory2.nexon.net/hc/en-us
After claiming the scroll from the mail you can locate the scroll in their inventory under the
Misc
category and will need to activate it
before 06/27/2019
since it expires that day.
As a note, our CS team
will not
provide the Striker Daily Wonders after 6/26/19 due to the voucher's expiration.
Thank you!