During the October event period, the Escaped Moon Bunny world boss spawns at the following times:

NA West: 02:30 AM - 05:30 AM UTC
NA East: 11:30 PM - 02:30 AM UTC
South America: 10:30 PM - 01:30 AM UTC
Europe: 5:30 PM - 8:30 PM UTC
Oceania: 08:30 AM – 11:30 AM UTC
How to get 10k GS and do Madrakan?
jlai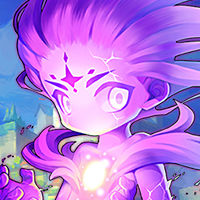 MapleStory 2 Rep: 810
Posts: 18
Member
Awakened my zerker and the new epic weapon is stronger than my +15 and gives me way more gear score. Does everyone just +15 the new epic weapon until they can get a better one from madrakan?