Learn everything about the latest update in-game from the May 30 expansion patch notes!

>> http://maplestory2.nexon.net/en/news/article/48341/awakening-patch-notes
Did your "Striker Daily Wonders" somehow disappear even though you thought you claimed it? Read here first:

>> http://forums.maplestory2.nexon.net/discussion/45521/notice-regarding-striker-daily-wonders
[WINNERS] Awakening Banner & Icon Design
CMKyrios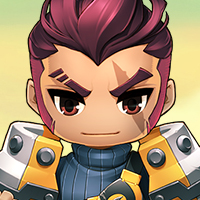 Maplestory 2 Rep: 1,810
Posts: 141
Administrator
It's time to awaken your inner creative side! With the explosive arrival of the summer expansion, we're looking to spruce things up on the official Discord server. It's an artist call-to-arms! Design a banner and server icon for a chance to earn fantastic prizes!
SUBMISSION DATES
Contest ends on
June 13th at 11:59:59 PM Pacific Time
HOW TO ENTER
Entrants must design a matching banner & icon design for the official MapleStory 2 Discord.
- Banner must be minimum
960x540
or a
16:9 aspect ratio
.
- Icon must be
512x512
.
- Selected winners will have their submissions featured as the server's icon and banner through the months of
June
,
July
, and
August
respectively.
- Entrants must include the following information in a Discord or forum post:
IGN
&
Server Name
This is advice from Discord themselves that may help you design your banner:
https://support-dev.discordapp.com/hc/en-us/articles/360025248091
JUDGING CRITERIA
- Creativity and design -
45%
- Fits theme of Awakening -
35%
- Looks good at lower resolution -
20%
PRIZES
3 Winners will receive the following:
-
2500
Red Meret
- Discord Role:
Star Designer
- x1
Splendid Knot
Outfit Package
Read official rules here >>
http://forums.maplestory2.nexon.net/discussion/45438/