Learn everything about the Skilled Ally update this month from the patch notes!

>> http://maplestory2.nexon.net/en/news/article/51769/skilled-ally-update-v15
The reasons why I left MS2
Kauzmiq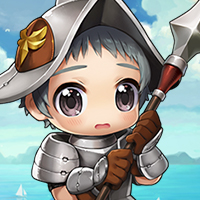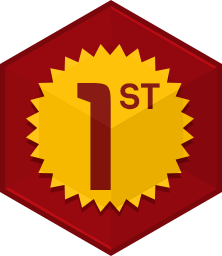 MapleStory 2 Rep: 100
Posts: 2
Member
There are so many in game features that are either limited or capped and has a daily/weekly reset. This is a terrible grinding and loot game, and here is why:

Gatherong, Mining, Ranching, Foraging, and Farming is limited!
Crafting, Smithing, Handicraft, Alchemy, and Cooking is limited!
Dungeons including Normal, Hard, Dark Descent, Premium, Special, and Treasure Dungoens are limited!
Raids are limited!
Certain in game items can only be bought in a certain amount of quanitity per day!
Character slots are limited!
Pet Fusion is limited!

Current Max Prestige level is 100 (Can MS2 ruin leveling for those Hardcore players? YUP! Experience gain is reduced after the first 1,000,000 and it resets daily! For those players who wants to show the progression based on how much time you put in, MS2 wants to say "SCREW YOU! HAHAHA")

There is also Trophy Hunting, well yeah that is a nice in game feature that rewards you with goodies, but theres some that requires you to do certain things in a certain amount of time which the game limits you into doing, forcing you to wait till the next day or next week.

AND THEN THERES THE BOTS ISSUE! Bots are flooding the game quickly, you see them almost everywhere in the game, most of the time in dungeons! The thing that will you piss off the most is when you go into a dungeon with your 4K+ damage and then you look over to see that all of your teammates are bots doing around 1K damage which leads to a longer dungeon clear. AND MS2 HAS NOT DONE ANYTHING ABOUT IT. These bots are also farming so much meso and gears that they are all over the Black Market. And at times you can see these bots messaging in World Chat like "10M mesos for $3.00 USD", in a sense this is becoming a pay to win game.

The #1 reason why I am losing interest in playing this game is that I feel no progression. Once your Max level, your days of playing MS2 is mindless repetition. I want to play a game where the amount of time i put into a character shows! Where the amount of grinding I do to upgrade my gear is not limited! Why the hell do you want me to wait till the next day or next week to start progressing normailly again? Horrible grinding game.

Who would enjoy this game? The best part about being a player in this game is being a "NEW PLAYER".