Learn everything about the Skilled Ally update this month from the patch notes!

>> http://maplestory2.nexon.net/en/news/article/51769/skilled-ally-update-v15
Regarding Abandoned Mine B1 & B4
CMKyrios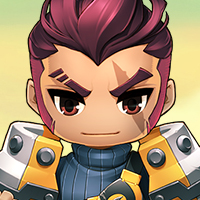 MapleStory 2 Rep: 2,855
Posts: 189
Administrator
Hi everyone, I have an update regarding the Abandoned Mine B1 & B4 situation.

As was mentioned not long ago, fixing this issue was not an easy undertaking. We've found a resolution that should be satisfactory however. We will compensate all players who completed Abandoned Mine B1 & B4 with the appropriate amount of Gemstone Boxes on 5/30. These boxes will exactly be the same ones as these dungeons rewarded prior, and so they will open up a random color of dust when opened. Our database will know how many of each you completed since the 4/25 patch until the end of this month to accurately determine how many boxes you are owed.

In the case of B4, the compensation will return Gemstone Boxes T1 & T2 at the original rate of drop as well. 80% of the compensated boxes will be T1 and 20% will be T2.

Please expect the Gemstone Boxes in your mail on 5/30 later this month.

Again, we apologize for the incident having happened at all, and will do our best to make sure this kind of mishap does not happen again.

Thank you.