Learn everything about the Skilled Ally update this month from the patch notes!

>> http://maplestory2.nexon.net/en/news/article/51769/skilled-ally-update-v15
Funniest, most challengning to play
Pab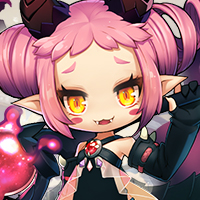 MapleStory 2 Rep: 905
Posts: 9
Member
Hi everyone, I would like your help with something. I've been playing a bit of maple the last few weeks and I have up to 50 almost every classes but I have such a hard time choosing my main between some of them. Classes like assassin or archer and wizard were super boring with the macro or the use of so few skills.
The one I had some fun with were zerk, knight, priest and soul binder. I want to pick a main to investe my time on it, be it on the weapon and armor but on the cosmetics as well. But for that I would like a main that is really fun and challenging to play even when the gameplay of maple is pretty repetitive during fights.
I need your help because after seeing quite a lot of kms2 ( for the awakening spells) I'm wondering if some of the 4 I still have fun with will get super boring, one button pony after the awakening. As well as if some of you have some advices with the "fun part" of these classes.
Thanks for your answers
Which one is the funniest and most challenging to play in your opinion ??

7 votes

Zerk

&nbsp

14%

(1 vote)

Knight

&nbsp

43%

(3 votes)

Priest

&nbsp

29%

(2 votes)

Soul Binder

&nbsp

14%

(1 vote)