Learn everything about the Skilled Ally update this month from the patch notes!

>> http://maplestory2.nexon.net/en/news/article/51769/skilled-ally-update-v15
Regarding the Crystal Ore Shop
CMKyrios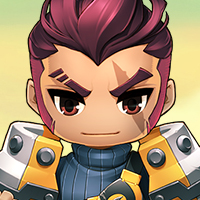 MapleStory 2 Rep: 2,855
Posts: 189
Administrator
Hi everyone. The servers will be re-opening now. We've made a final decision on how we're proceeding.
1) There is no rollback.
2) If you purchased scrolls from the Crystal Ore shop,
you will keep them
.
3) If you did not purchase scrolls from the shop,
you will be able to buy them at a later time
.
4) The shop
WILL NOT RESTOCK
. Players who purchased them early will not have any advantage over people who didn't get a chance to.
5) The scrolls are meant for
level 60 gear
which will come out at a later time. They are not to be used with current gear. Please keep them safe in your inventory until that time.
6) The
TOAD'S TOOLKITS
can be used with
BOTH level 50 and 60 Epic gear
. While we cannot stop you from using them on your current items if you already bought some,
we advise you hold onto them for the future
.
7) If you double click your Crystal Ore, it will open up the shop, and you'll be able to see the items, but
you will not be able to purchase the items
. You'll be able to spend your Crystal Ore once the relevant content is released.
8) The stock of
dagger and thrown weapon
scrolls will be fixed to reflect that these players need two of them at a later date.
All players that log into MapleStory 2 before 1:00 PM PDT on Apr. 26 (8:00 PM UTC) will receive
20x Elixirs and 2x Auto-Fishing Vouchers
(1 Hour) as compensation for the extended downtime.
We have elected to temporarily close the shop because we are concerned players may accidentally make purchases from the Crystal Ore shop and will want to change their mind after learning about additional information about our summer expansion.
With that being said, as we reveal more information regarding the future content, we will offer you an opportunity to refund these scrolls
through our Customer Support team
for equivalent Crystal Ore if you purchased any early that you'll regret later on for any particular reason, at any time until the summer expansion arrives.
Thanks, and we apologize for the issues and confusion today.