CM Kyrios explains the team's plans moving forward!

>> http://forums.maplestory2.nexon.net/discussion/45796/
CMKyrios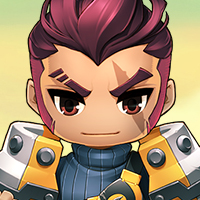 MapleStory 2 Rep: 2,865
Posts: 190
Administrator
Hi Maplers,
We will be updating MapleStory 2 on
Wednesday, April 17th
at
9:00 AM PDT
, to release the new 64-bit option for MapleStory 2. This will
not
require any downtime, but all players will be required to download the update.
- Update Times -
PDT (UTC -7): 9:00 AM
EDT (UTC -4): 12:00 PM
BRT (UTC -3): 1:00 PM
CEST (UTC +2): 6:00 PM
AEST (UTC +10): 2:00 AM, April 18th
- What -
Releasing the new 64-bit client for MapleStory 2

All players will need to download this update, even if you choose to continue to play the 32-bit version
Players can select the 64-bit client in the Nexon Launcher prior to starting MapleStory 2 via an option beneath the "Play" button
Steam users will be prompted to select their preferred version upon launching MapleStory 2
Once you have an opportunity to try out the new client, we encourage players to post results in this thread. If you run into any technical issues regarding it as well, post that below as well. You can always switch back to the 32-Bit client from the launcher should it prevent you from playing for any reason.
Thanks!