Please do not send inquiries to the Forum Moderators and Community Manager Cuddles regarding forum name changes. Exceptions are only made if the forum name violates the CoC. Thank you for understanding.
MapleStory Fest Submission Master List
CMKyrios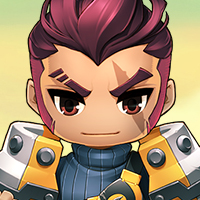 Maplestory 2 Rep: 1,145
Posts: 43
Administrator
Hey Maplers!
For those of you who are attending MapleFest, here is a convenient list of items you can submit for the show! See you all there on May 11th!
GALLERY SUBMISSION
Share your amazing MapleStory-themed fan art to have it featured. You'll also have the opportunity for your art to be put on display to hundreds of visitors at MapleFest.
You can submit your entry until April 26, 2019 by clicking here!
COSPLAY CONTEST
Do you have an amazing MapleStory 2 cosplay outfit? Enter to have your cosplay showcased on stage for a chance to win some amazing prizes! Please DO NOT enter this event if you are not attending MapleStory Fest.
You can submit your entry until May 5, 2019 by clicking here!