Please do not send inquiries to the Forum Moderators and Community Manager Cuddles regarding forum name changes. Exceptions are only made if the forum name violates the CoC. Thank you for understanding.
[SUGGESTIONS] MapleStory Merch Store
CMKyrios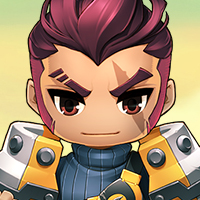 Maplestory 2 Rep: 1,145
Posts: 43
Administrator
Hi all,
Last week, our team launched the MapleStory Merch Store, which has various MapleStory themed goodies that you can buy. Since then, fans around the world have ordered items that include shirts, plushes, and tumblers.
This shop features designs from the entire MapleStory franchise, including MapleStory 2. While selection was limited this time, the team is excited to hear from fans what kind of merchandise they're interested in seeing us create. We're looking primarily for ideas related to MapleStory 2.
I'll be looking over this thread and others to gather ideas.
MapleStory Merch Store
:
https://merch.nexon.net/us/