Please do not send inquiries to the Forum Moderators and Community Manager Cuddles regarding forum name changes. Exceptions are only made if the forum name violates the CoC. Thank you for understanding.
ccoons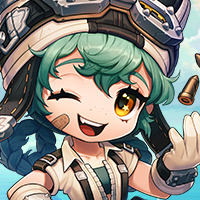 Maplestory 2 Rep: 410
Posts: 24
Member
I had an interesting question. If I go into a dungeon by myself is it any easier than when you do a 4 player dungeon? When I enter dungeons it says created for 1 player or 4 players and that leads me to the conclusion that the dungeon is easier if I do it by myself. Is this true?