[NAW] 【 Nintendo 】 Casual-Midcore Top 10 Guild
XxPiNoYxX415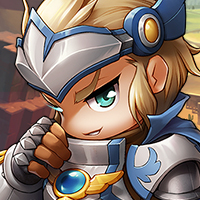 MapleStory 2 Rep: 400
Posts: 13
Member
Nintendo
Server:
NA West
Leader:
XxPiNoYxX415
Co-Leader:
Xivia
Senior Officers:
Stizzena, Knights, Mintgasm & Asuru
Guild Level: 15 (MAX)
Member Limit: 100 (MAX)
Theme: Nintendo & Pokemon
Type: Casual | Midcore
Requirements: Main Character, Lv 70 & 500+ Trophies
Ranks: (1) Mario (1) Luigi (4) Elite Four (10) Link (16) Charizard (22) Yoshi (46) Villager
─────
Features:
-Active Discord
-Scheduled Guild & Chaos Raids
-New Mapler Friendly
-Relaxed Kicking Policy
-Frequent Guild Mini-Games
-Cool Name
─────
Active Discord:
Our Discord currently has over 100 Members.
We voice chat mainly at night and always during Guild Raids.
Members are allowed to have their mics on mute and we have a channel for muted members to still communicate.
We have a variety of non-MS2 channels such as: #nintendo, #pokemon, #memes and #anime.
We do weekly promotions and online games outside of MS2 such as scribble.io, Jackbox.tv and open to suggestions.
─────
Scheduled Guild & Chaos Raids:
Every week we do 3-4 Guild Raids, all up to L5.
We can do all Raids and we place our parties on party-finder at scheduled times.
RGB dungeons are not scheduled since they are 4-player dungeons.
─────
New Mapler Friendly
Players new to the game or coming back from a long break are always welcome to our guild.
All we ask is that you will socialize and do not beg for mesos or "carries". Help will only be offered at another members will.
In the event the guild is full, we may temporarily halt any new Mapler applications.
We do this in respect to the current members we might kick.
Another reason is because there is little we can do to help a low-level member.
Denied applications are encouraged to re-apply when their Trophy count is above 500 to prove to us you are dedicated to the game.
─────
Relaxed Kicking Policy
We understand the current state of the game and responsibilities our members have.
Even though we are a Top 10 Guild we are very lenient on how often members log on.
We have a channel on Discord to let us know if you will be away for a while or taking a break.
Some members have been in the guild for more than a month and still haven't been kicked.
Talking on the Discord is also considered activity, but we still expect you to log on when you can.
We will in no circumstance kick a member that is "too weak".
─────
Guild Fun
Usually after the server reset (4pm PST) we will do the Guild Daily Quest. Most times we have 10 or more members for the quest and afterwards we do 1-2 Guild Minigames.
Mini-Games include: Sole Survivor, Spring Beach, Treasure Island (Capture the Flag PVP) and Red Arena (1v1 PVP).
We are very big on Guild DDS (Dance Dance Stop) Every Saturday at 7pm for about an hour.
─────
Cool Name
Display the name proud above you head.
Even if you have multiple alts, we have alternate guilds called "Nintendo II, III and IV" where you add as many alts there as you like and not expected to do anything.
We are committed with our theme and do more than just use the name.
Most of our members own a Nintendo Switch and games such as Super Smash Brothers Ultimate.
All of our members are Nintendo Fans.
─────
How to join?
Feel free to mail our Guild Administrator Mintgasm, or Recruiting Officer PockyxTea in-game
or just apply to the guild directly.
Yes, we are still interested in having a small guild or group of friends merging to us. (No more than 10)