Please do not send inquiries to the Forum Moderators and Community Manager Cuddles regarding forum name changes. Exceptions are only made if the forum name violates the CoC. Thank you for understanding.
Ärt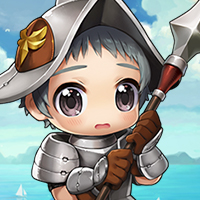 Maplestory 2 Rep: 1,310
Posts: 167
Member
It took extreme effort for many players to get their gems to the point they are now, if you are going through with these extreme changes compensate them somehow.
Many people complained relentlessly how hard it is to upgrade but didnt bother to even try for months while saving dust. Now that everyone commited enough will quickly get maxed set it's only fair that effort of many who actually used your old systems counts for something.