Learn everything about the Guilded Glory update this month from the patch notes!

>> http://forums.maplestory2.nexon.net/discussion/45646/
Ärt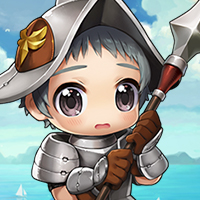 Maplestory 2 Rep: 1,370
Posts: 198
Member
It took extreme effort for many players to get their gems to the point they are now, if you are going through with these extreme changes compensate them somehow.
Many people complained relentlessly how hard it is to upgrade but didnt bother to even try for months while saving dust. Now that everyone commited enough will quickly get maxed set it's only fair that effort of many who actually used your old systems counts for something.

It will take 2weeks~ to max whole set now starting from nothing, which undermines months of effort. Which means that these changes are not simple improvements but fundamentally change entire system, making it quite frankly complete joke. Either rethink your numbers and make much needed adjustements or compensate people who actually bothered with it. As it stands all those months count for nothing and new system will be completely dead outside of first couple weeks, since after that everyone will be maxed, most will be maxed on first day including me.
This discussion has been closed.