【OCE】✦ Pancakes ✦ [LVL 10] - Raids/Discord/Social
LetMeGuess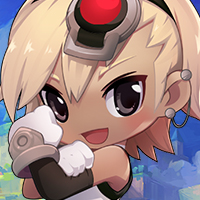 MapleStory 2 Rep: 500
Posts: 23
Member
Hi there, welcome to Pancakes' Guild recruitment thread!
Contact (IGN):
HeyNixie, Illumiene, Guess, riqotta, Railz
About Us:
- We're a friendly Guild based in Australia/NZ
- Have players in Top Ten DD as well as Top Three in Teraspring Farm and Simian Sea, hahah'
- Others are into crafting, exploration and climbing the Star Architect ladder
- Currently organising all raids in game! (A to S+ Rank content) as well as guild xenon raids
Looking for active players to join our stack!
We use a Guild Discord and are active weekday evenings (6PM-11PM AEDT) and weekends
Requirements:
Level 60, 4k+ GS, Discord, Have fun
Hope to meet you soon'
♣ guess