Closed
[CONTEST INFO] Your #Ticket2MSFest
NXACuddles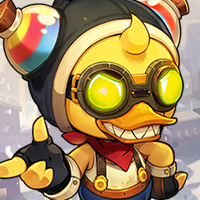 MapleStory 2 Rep: 69,405
Posts: 517
Administrator
MapleStory has been part of an entire generation of fans. For some Maplers, it was one of the very first MMOs they have played, which is why MapleStory Fest is such an awesome event for fans of the franchise to meet up!
MapleStory Fest Tickets are sold out... *GASP* BUT THERE IS STILL HOPE!
As a dedicated fan, you can still win a ticket in the Your #Ticket2MSFest Contest!
READ THE FOLLOWING BEFORE ENTERING THE CONTEST:
PLEASE NOTE! IF YOU HAVE ALREADY PURCHASED A TICKET TO MSF
DO NOT
ENTER THIS CONTEST!!
DO NOT submit multiple tweets for this contest.
If you decide to resubmit an entry, be sure to DELETE ALL PREVIOUS TWEETS created for this contest.
READ THE INSTRUCTIONS CAREFULLY UNDER HOW TO ENTER!!
YOU MUST INCLUDE ALL OF THE INFORMATION IN YOUR TWEET!
SUBMISSION DATES
March 26 - April 12, 2018
PRIZES
4 winners will recieve 2 tickets for MapleStory Fest
HOW TO ENTER
[STEP 1]
Create a Twitter post expressing why MapleStory and/or MapleStory 2 is your favorite game, why you love the franchise, and/or just pay homage to the franchise in any way wish! You can combine both games in your entry or submit for one of the games. There is a lot of freedom on what you can do for your entry, so go crazy!
The types of media accepted for the event can be any of the following items:
Write a Poem
If your poem does not fit in the character limit, we suggest taking a screenshot of the text and posting it as a photo.
Create Artwork
Any media will be accepted including sculptures, paper crafts, digital artwork, traditional artwork, photography, and/or edited screenshots
Perform a Song
Record the song in a video
Videos must be under 2 minutes 20 seconds
Video must be posted directly onto Twitter (no YouTube links will be accepted)
Edit a Video or Record a Vlog
Entrant may make a music video, edit some fun in-game clips, or record themselves in a Vlog
Videos must be under 2 minutes 20 seconds
Video must be posted directly onto Twitter (no YouTube links will be accepted)
You can also combine and blend any of these media types but they all must fit into a single Twitter post.
(For example: if you want to write a poem and submit fan art with it, this will be accepted).
[STEP 2]
Once you are finished making your masterpiece, post your content via a Twitter post directly on your page along with the following items:
In-game character name – Server/World
Which game your IGN belongs to (MS or MS2)
#MapleStoryFest
#Ticket2MSFest
Optional: A message or caption for your entry
Here is an example of what your entry copy should look like:
JUDGING CRITERIA
Creativity – 50%
Uniqueness – 50%
Official rules >>
http://forums.maplestory2.nexon.net/discussion/45245
Please do not post submissions on this thread. You must post your submission on your Twitter page! This thread is only open to questions!
This discussion has been closed.