Please do not send inquiries to the Forum Moderators and Community Manager Cuddles regarding forum name changes. Exceptions are only made if the forum name violates the CoC. Thank you for understanding.
Glamour Forge Normal Dungeon Weapon Drops Please
capgonnawill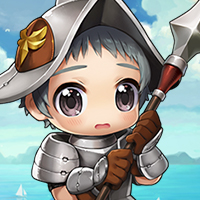 Maplestory 2 Rep: 265
Posts: 11
Member
Please make all the lower level normal dungeon weapon drops Glamour Forgable. I got a Glamour Anvil just because your normal dungeons, ie Lubridium Clocktower, have weapons that are unique and look like no other weapon drop (ie Rusty Vulcan Cannon, Wild Cannon, Emergency Cannon). You are basically wasting game content by creating cannons with insanely cool designs, but you are not making them able to be Glamour Forged. I actually wasted merets and time farming all these cannons, when I cannot even use Glamour Anvil on them because they look so cool! I tried a ticket with support and they basically told me off, so please make them usable with Glamour Forge so you will have another player not discontent with your game and service.