Please do not send inquiries to the Forum Moderators and Community Manager Cuddles regarding forum name changes. Exceptions are only made if the forum name violates the CoC. Thank you for understanding.
SomeRandomGuy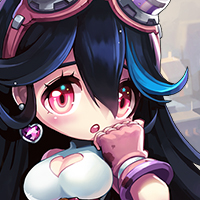 Maplestory 2 Rep: 310
Posts: 5
Member
I have 156 now and uhm didnt manage to sell anything (not even pruple leg stuff).
Most players i interacted with dont wanna trade epic gear or dont have epic gear with purple stats to trade that i need. Ppl spamming weapons in chat but only few get sold (i say that cuz i keep seeing same weapons over and over).

All in all ribbons arent that great from my point of view.
Maybe allow alt-trading?
And fix 1 hand cost?
This discussion has been closed.