Please do not send inquiries to the Forum Moderators and Community Manager Cuddles regarding forum name changes. Exceptions are only made if the forum name violates the CoC. Thank you for understanding.
NXACuddles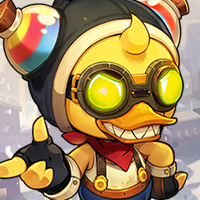 Maplestory 2 Rep: 68,850
Posts: 507
Administrator

Dear Maplers,
With the first Project New Leaf update having been released last week, we are definitely feeling more life within MapleStory 2. It could just be the event speaking, but we see more players channel surfing to challenge world bosses, parties are filling up faster with lower equipment requirements, and lots of players are bartering in chat over their legendary loot sales. The reuse of classic MapleStory letter combinations to advertise their sales strikes a particularly nostalgic note with us as well!
We know it's just the beginning and this step forward makes us hopeful for what's to come. Now, let's dive into today's main topic: what we are doing for the Economy Improvements Update (tentative date: March 28th).
Today's blog will cover:
Of course, there's more currently being planned for the March 28th update aside from the Meso Market, but the level of changes we're working on is only increasing, and the extent of the changes demand that we shuffle the order of a few things. So as not to keep you in the dark, we are close to locking down how we will approach Meso Sink Reduction and Epic Pet as part of the March 28th update, while Gemstone Resource Gathering improvements are being lumped into the Progression Improvement Update (tentative date: April 25th). We'll have more details to share about what's coming on March 28th next week.
Economy Improvement Update: Tentatively March 28th Update
Meso Sink Reduction
Meso Market
Epic Pet
Progression Improvement Update: Tentatively April 25th Update
Enchanting
Gemstone Upgrades
Accessory Socket Opening
Gemstone Resource Gathering (Moved from March 28th Update)
...and more.
And so, for today's blog, let's dive into the Meso Market.
Meso Market
In coming up with Meso Market system, our focus was to create a place where low-level players can gain some extra mesos for progression, as well as a place where well-equipped players can get Merets for cosmetic purposes without harming the in-game balance or make the game pay to win.
Meso Market is a currency trading platform you can find within the Black Market UI, where you can exchange mesos and Merets. The flow for this differs between the buyer and seller, and goes like this:
A seller goes to the Meso Market and creates a listing of 5,000,000 mesos, setting their desired price

Price must be within 20% of the current average
Players can create up to 5 listings per day
Both Nexon Launcher and Steam players can list meso sales
There will be no transaction fees

A buyer opens the "Buy Merets" menu and purchases Meso Tokens

These tokens have the same value as Blue Merets, but can only be purchased with NX Prepaid and can only be spent in the Meso Market
Because they can only be purchased with NX Prepaid, they are only available to Nexon Launcher players

The buyer goes to the Meso Market and purchases the listing of 5,000,000 mesos for the listed price

The buyer pays via Meso Tokens
The seller then receives that many Blue Merets (again, no transaction fees)
Buyers can purchase up to 4 listings per month (thus, a maximum of 20,000,000 mesos purchased per month)
We do understand that those who have Blue Merets or play on Steam may feel left out, as this new currency can only be purchased with NX Prepaid. After careful review, we want to credit these players with Blue Merets instead of Red Merets, and in order to do this, we had to take steps to ensure that this system is as secure as possible against fraudulent activities and other illicit activities by bad actors.
Additionally, the 20,000,000 meso limit per buyer account per month may sound low depending on where you are at in the game. We do think this amount will be very useful to new players, and even some hardcore players who are just a few mesos shy of the perfect gear they have their eyes on, but this amount will not be enough for players to buy their way to a full set of the best possible equipment. That's the balance we'd like to achieve with this system, and while there's still room for more adjustments to be made in the future, we'd like to be our starting point and observe the market.
Illegal Meso Buyers
It should be a given that we are permanently banning a lot of botter activities and illegal meso seller accounts daily. With the newly adjusted ban policy that we started last week, we have also punished more than 200 illicit meso buyers with 15-day bans and the removal of gains derived from the illegal meso trading. We're actually surprised the number was this high given our warning last week, so we will continue to enforce this policy to stamp out any illegal meso buying activity in the game.
Chilly Round Chain Glasses Fix
While this wasn't direct feedback for Project New Leaf, we've noticed players discussing that the Chilly Round Chain Glasses from our Style Crate "added' a new reflective effect on the lens after the February 28th update, which many of you found unappealing compared to the fully transparent lenses. As such, we will be reverting the look of this item to feature fully transparent lenses again on March 28th.
We kindly ask that the topic of discussion in the threads be focused on the information shared in today's blog, good or bad. We'll carefully review, monitor, and make any further adjustments as needed and share more news later. As always, thank you for being patient with us and for being a part of Project New Leaf!
See you in game,
LAMBCOOK