Please read this notice regarding the Crystal Ore shop >> http://forums.maplestory2.nexon.net/discussion/45351/regarding-the-crystal-ore-shop
NXACuddles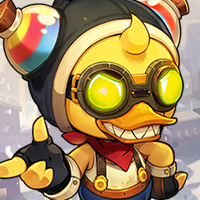 Maplestory 2 Rep: 69,130
Posts: 515
Administrator
Dear Maplers,
The goal of Project New Leaf is to bring you a better MapleStory 2 experience through iterated changes based on feedback, not only making big, sweeping changes but smaller improvements as well. To get us closer to that goal, we'll keep adding quality of life (QoL) changes to the game alongside the main changes we disclosed earlier.
Below is what we are planning on adding with the February 28th "Farewell Fairfight" update.
Fragment Tab in the Inventory: MapleStory 2 grants you all sorts of fragments for rare, powerful and special gear, but it's often difficult to reorganize the "Misc" tab with all the boxes and fragments mingled together. We will be adding a separate "Fragments" tab to your inventory where all of these fragments will be stored instead.
Inventory Expansion: With the above change, we will also be increasing the default inventory size of the following tabs from 36 to 48 slots.

Gear
Mounts
Catalysts
Fishing / Music
Quest
Gemstones
Currency

Notification Pop-up for Legendary Gear with Purple Bonus Stats: Legendary gear with purple bonus stats can be the most valuable possessions you have in MapleStory 2. To prevent these items from accidentally getting destroyed, we will be adding an additional notification pop-up to confirm your action for the following cases:

Changing bonus stats
Selling to NPC
Dismantling
Throwing away or destroying
Using as material for unlocking sockets

Available Quest Window Improvement: The Available Quest window you get when clicking "!" above your portrait will display additional details, such as quest types (including Epic or Event) and quest levels.
We believe these changes by themselves are likely less controversial than other topics, and if you have any additional tweaks or suggestions for other quality of life improvements, please don't be afraid to share your feedback in the above discussion threads!
For those who are waiting for an update from our
previous blog
, we are actively discussing our next steps with all the feedback we've gathered so far. We'll share more details as soon as possible, potentially by next week!
Thank you for listening, and thank you for being part of Project New Leaf!
Sincerely,
LAMBCOOK