Please read this notice regarding the Crystal Ore shop >> http://forums.maplestory2.nexon.net/discussion/45351/regarding-the-crystal-ore-shop
Maygi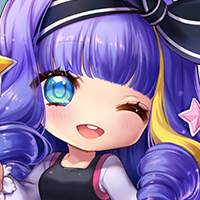 Maplestory 2 Rep: 1,335
Posts: 37
Member
Hi everyone! I've been working on a little side project recently and it's finally ready for release. It's called
MSCA
, short for
MapleStory2 Combat Analyzer
. This is an overlay that parses useful combat information using the Sikuli API. It collects data by essentially taking screenshots and looking for text or images - no intrusive memory reading or packet sniffing included!
I've always wanted to just how effective skills such as
Smiting Aura
are, so this overlay started as just that - something that tracks Smite uptime! However, I eventually added more features to it to make it an all-round application that should be helpful to anybody looking to improve their play!
Features
- Parses total party DPS
- Parser only starts when entering combat with a boss
- User can reset / pause the parse
- Calculates uptime
- Personal buffs (Celestial Guardian, Iron Defense, etc)
- Personal debuffs (Celestial Light, Shadow Chaser, etc)
- Party buffs (Celestial Blessings, Focus Seal, etc)
- Party debuffs (Smiting Aura, Shield Toss, etc)
- Estimates damage contribution
- Smiting Aura
- Shield Toss
- Mark of Death
- Static Flash
- Holy Symbol
- Has sound triggers that play when certain buffs/debuffs appear
- Varrekant's wings
- Blue bomb debuff in Wrath of Infernog
Notes
- All calculations are estimates! They may not be 100% accurate.
- Current debuff contribution calculations calculate contribution as if all debuffs stack multiplicatively
- with each other, when Smite/MOD and Static Flash/Shield Toss do not
- Holy Symbol contribution calculation is a work in progress and may be even more inaccurate. As such, I've provided a metric for the total damage dealt under Holy Symbol as well
- If you cast Holy Symbol within the first minute or so, the Holy Symbol damage contribution won't appear for another minute. This is intended; the program needs to see around one minute of combat without Holy Symbol to estimate how much damage the party is doing normally
- Pausing when in combat with a boss won't do anything, because it'll automatically start up instantly. Pause is only useful for when the encounter is finished, or you leave early.
Upcoming Features
- Add an option for toggling sound triggers
- Add an option to change the UI color (I'm sure not everyone likes pink as much as I do...)
- Save the UI's position in the screen so it launches in the same place when reloading
- Improve calculations
- Add a feature for estimating the clear time
- other stuffs... we'll see
Source Code & Downloads
Until I get official word from Nexon, I cannot link the source from here. Message me on Discord at Maygi#4987 if you have any inquiries!
Is This Legal?
Nexon has not given their OFFICIAL stance on this yet. I have run the program by them and the best reply I've gotten so far was:
We truly appreciate your efforts toward the game. We would like to inform you that as long as you didn't violate any of the TOS, you will not receive any sanctions. I assure you that the game team are reviewing your inquiry.
I have gone over the Terms of Use and End User License Agreement many times and concluded that this overlay should be compliant. However, because Nexon hasn't given official word on it yet, use of this program is at your own risk.
If you have any questions regarding how things work, or are interested in contributing ideas or code to the project, please message me on Discord at Maygi#4987