Please do not send inquiries to the Forum Moderators and Community Manager Cuddles regarding forum name changes. Exceptions are only made if the forum name violates the CoC. Thank you for understanding.
[gameplay] Amorous Chocolate Trophy
kitcalie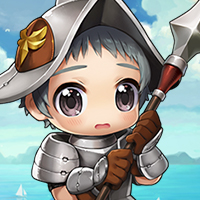 Maplestory 2 Rep: 520
Posts: 3
Member
so there is a trophy in the "special" section for obtaining Bittersweet Chocolate 40 times. It is called Amoronus Chocolate. I have 15 chocolates but only 14 counted for the trophy.