Please do not send inquiries to the Forum Moderators and Community Manager Cuddles regarding forum name changes. Exceptions are only made if the forum name violates the CoC. Thank you for understanding.
Slumber Party Blueprint Design [NA West]
Fabeola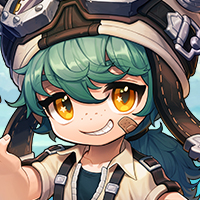 Maplestory 2 Rep: 770
Posts: 10
Member
Hello, my name is Fabe and I like to build things too! Here is a Blueprint named Slumber Party that I recently created for NA West. I have it created without furniture so people can move in and put their things wherever they like! Here are some pictures of me moved in with my furniture;
(Vanilla Wallscroll by Peper0)
Thanks for taking a peek
!
P.s Thank you Koinu for Posing, ILYSM♥