Please do not send inquiries to the Forum Moderators and Community Manager Cuddles regarding forum name changes. Exceptions are only made if the forum name violates the CoC. Thank you for understanding.
[NEWS] January 23rd Maintenance Compensation
NXACuddles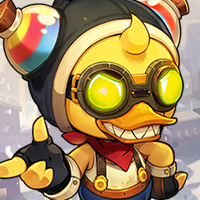 Maplestory 2 Rep: 68,485
Posts: 495
Administrator
Earlier today, January 23rd, MapleStory 2 went down for a scheduled maintenance. Unfortunately, due to an error on our end, the scheduled maintenance notice did not appear as planned on January 22nd, causing players to not be properly informed about the downtime. We apologize for the error, and will be giving players compensation for the inconvenience for the next 24 hours.
Compensation Duration
:
UTC: 12:00 AM, Thursday, Jan. 24th - 12:00 AM, Friday, Jan. 25th
PST (UTC -8): 4:00 PM, Wednesday, Jan. 23rd - 4:00 PM, Thursday, Jan. 24th
EST (UTC -5): 7:00 PM, Wednesday, Jan. 23rd - 7:00 PM, Thursday, Jan. 24th
BRST (UTC -2): 10:00 PM, Wednesday, Jan. 23rd - 10:00 PM, Thursday, Jan. 24th
CET (UTC +1): 1:00 AM, Thursday, Jan. 24th - 1:00 AM, Friday, Jan. 25th
AEDT (UTC +11): 11:00 AM, Thursday, Jan. 24th - 11:00 AM, Friday, Jan. 25th
Compensation Details
:
All players Lv. 10 or above that login to MapleStory 2 during the compensation period will be rewarded the following items:

20x Elixirs
4x Auto-Fishing Vouchers (1 hour)
4x Auto-Performance Vouchers (1 hour)