My last hint to @Nexon on preventing hackers
VisualFxx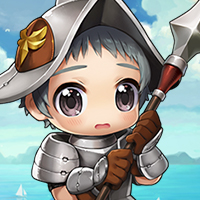 MapleStory 2 Rep: 1,605
Posts: 111
Member
They have bypassed you guys checking background programs by just injecting .dll's So I would assume your next step would be to somehow find those running or preventing MS2 from opening when an injector of any sort is open. They set the most common injector to manual map and then standardized injection method. All the hacks that were previously available are available through this as well including no clip,bots,delta,speed,jump,teleport,bypass location check.
Good luck.
I've officially quit and admitted to hacking in another post and admitted to a meso exploit which I will not reveal as they don't listen to me, so they'll have to work for the important stuff
. This is just the basics so I don't mind sharing this information with you guys so that you can work on preventing further cracks in your wondrous security.