Possible idea in stopping some hacks.
VisualFxx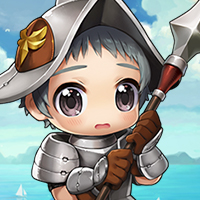 MapleStory 2 Rep: 1,605
Posts: 111
Member
HeyHey,

With all the negativity floating around perhaps we should take some time as a community to help Nexon combat the hackers/bots by at least providing ideas (Besides the captcha) That's been brought up before and a solid system just not sure how willing they'd be to go through with it.

So, to start this is mainly aimed @Nexon but feel free to chime in of course with your thoughts and ideas as long as we keep it positive and constructive in this one post. Part of the reason the community and game are dying isn't just the bad mechanics and ideas going into it but the community. If the community is toxic the game follows suit easily because it's 100% influenced by community especially this being a "social" mmorpg.

The hackers use a memory editing software (which obviously I'll leave out the name) but it seems to disconnect them while they are searching addresses and offsets/base pointers. THIS could be a great way to combat them. If you could find a way to code a line that will simply shut down the game instead of just lagging out but still being able to move around (only the same map) that would stop a majority of them from being able to find the base pointers/offsets they need for pretty much all the publicly available hacks ATM.

Now obviously they'll eventually or may already know a way around this. They are however quite secretive and prefer to sell the higher tier "hacks" So this would stop at least the ones with minimal knowledge or only know the basics from creating/using basic features to break the game.It's not 100% foolproof obviously but it's a start considering that's how they've been finding addresses since Headstart.

Next, we all know people have noclip/fly/bypass location. Although this may be harder to fight against the main spot to focus on with this one would be dark descent. They can no clip outside the wall and the mobs will aggro and stand by the wall doing nothing besides the ranged mobs but they only attack when your within a certain parameter. If there were a way (which there is just not sure how hard it would be to code in the game at it's current time) to either disconnect or kick from dungeon if they bypass/go through a particular wall(s) in dark descent. This has also been used since head start and something to look into while you guys are working on helping the community in the following months to come.

Unfortunately some of these hacks are close to impossible to patch (not the ones I mentioned) but others such as speed/jump/delta. Because they only need to find the new addresses and edit them, unless they found a way to stop people from searching addresses completely which is impossible then they still will find a way to find those. However I much rather deal with someone just running around at top notch speed than hacking in dark descent where the belt is on a tier of it's own and glitching out other higher end bosses(craids because they have guilds together.)

For now my brain is a little tired so after some feedback or tomorrow morning after the patch I'll write down some more information as I think of it and provide as many details as I can.