Please do not send inquiries to the Forum Moderators and Community Manager Cuddles regarding forum name changes. Exceptions are only made if the forum name violates the CoC. Thank you for understanding.
Disconnecting while changing rooms
Rivert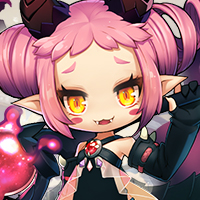 Maplestory 2 Rep: 300
Posts: 3
Member
As of a few hours ago, whenever I try to change locations, I get disconnected from the server with the 10053 error. I've had my fair share of experience with this error before, and I found that resetting my router helped in the past. This time, it didn't help. It only seems to happen when I'm changing rooms relating to dungeons or logging in after getting disconnected.

For more detail, as soon as I exit through the portal, I get sent to the loading screen. The loading screen never gets past 0% and eventually disconnects me. After getting disconnected, I'm left with a blank start-up screen that doesn't give me the option to select servers or anything else. This forces me to restart my launcher entirely. After restarting, I select my character and attempt to join North America East. When trying to connect with my character, I immediately am faced with the same problem again: loading screen stuck on 0%. After restarting my launcher a second time, I'm usually let in with no issues- only to be disconnected again when attempting dungeons.

At this point, I've reset my router twice, checked for updates on my drivers, restarted my computer, and I'm about to attempt to reinstall MS2. I saw another player in the same dungeon disconnect soon after joining the lobby. Is anyone else having these issues, and if so, is the staff aware of them? Let me know if you guys have any other suggestions. I'm running on Windows 10 with a seemingly stable internet connection. I don't encounter any connectivity issues outside of maplestory. I would attempt to run MS2 with an ethernet cable, but unfortunately that option is not available to me.