2018 Maplestory 2 Christmas Rumble Tournament!!!!!
Pawk_Choi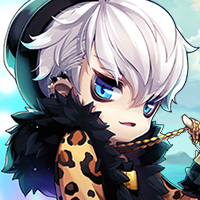 MapleStory 2 Rep: 850
Posts: 13
Member
edited

8:58PM

December 11, 2018
in PVP
At December 15th at 9:30 pm 11 applicants will be fighting for NX prizes. 2nd place receives $25 dollar NX and 1st place will receive $50 NX. Come support them the 15th on my twitch stream
https://twitch.tv/pawkchoi
I'll be giving away 3 $10 dollar NX cards during the stream. The stream will be fun and engaging , so join in for your chance to win NX, I'm not a big streamer anyway so your chances are high haha. All fun and drop a follow so you can be updated when I go live December 15th, Saturday at 9:30pm!
FUN ACTIVITYS DURING STREAM: Analyst desk with CM_Cuddles, Spiderbox. Celebrity performances, Commercial/Sponser break ads. Live audience crowd, singing commentating and much more!