Talnova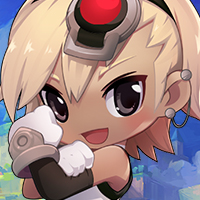 MapleStory 2 Rep: 2,065
Posts: 120
Member
With all of the negativity going around lately, I thought it might be nice to talk about the things we love about the game. I think complaining is important to help guide the devs and try to improve the game, but pointing out the parts we enjoy or find fun is important too.
Please don't argue or put someone down if they like something you hate. We all have our own ways to enjoy the game.
.
.
.
For me my favourite elements are mostly the social ones.
I have fond memories of Mushking Royale now, because even though there was a lot of controversy, it was so much fun sitting around and chatting with others, doing the achievements and getting to know the community. Toward the end of MKR it was really fun trying to kill the best/famous players on the server lol (and dying mostly).
I also love the music, hanging out in Queenstown and chatting or chilling with the guild.
I really enjoyed dungeons at first when I was getting upgrades and making progress, before they turned into a grind for upgrade materials.
My favourite part is the customisation and UGC, it is so fun making your own outfits, and I also love the outfits on the cash shop (This month is painful $$ I want it alllll lol)
I personally am a huge rpg nerd, so it is fun trying to give my characters... uhh character, lol.
I would enjoy fishing more if I felt like I knew why I was doing it, it is a pretty fun thing to do while chilling out, but I don't really feel like there us much point to it.
Oh and trophy hunting is pretty fun, especially running low level dungeons to complete achieves.