Please do not send inquiries to the Forum Moderators and Community Manager Cuddles regarding forum name changes. Exceptions are only made if the forum name violates the CoC. Thank you for understanding.
Rhaps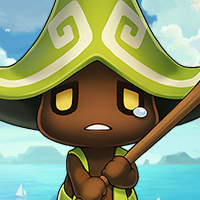 Maplestory 2 Rep: 690
Posts: 14
Member
Heyo~! Nothing too fancy here right now, but I might eventually make it a fancy thing. Maybe.
I'm here to do free headshots. With the disclaimer that just because you post doesn't mean you'll get drawn--but these are super quick, so you probably will.
You can find examples of all of my art on my Instagram:
brydoesart
. I plan to do these in the style of the image at the top of the post.
I would like to say that I'm a fairly newly joined player in NA East, so I would 100% welcome random in-game art tips of any kind. (My main is: Matchaki)
I look forward to doodling you all~
Edit: As of mid-April, this thread is closed to free requests. I have one month left in my final semester of my senior year in college, so no time for free art. xD