Please do not send inquiries to the Forum Moderators and Community Manager Cuddles regarding forum name changes. Exceptions are only made if the forum name violates the CoC. Thank you for understanding.
A proposal toward fair fight in dungeons
Anami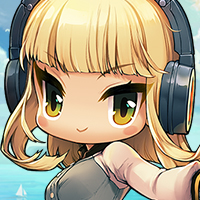 Maplestory 2 Rep: 1,590
Posts: 81
Member
So if you're excited about the new update coming 12/7, then you already know of the changes being applied to fair fight and the fact several of our classes are going to be nerfed even harder in content that we are currently breezing through to grind and work against RNG. That is that fair fight formerly was not applying toward elemental damage(which every class has elemental damage in some form, some obviously more then others[Wizard, Runeblade]) boss damage and other means of damage types. This means that depending on how brutal the fair fight nerf is applied, grinding 15 dungeons a day is not going to be something a majority of players can do anymore because sub 7 runs will become much more difficult to pull off. With a good party composition currently it can take you 1 hour and 15 minutes to clear your dungeons, however with these changes that number is going to jump to 2-3 hours and adding other aspects to the game(life skills, dailies, chaos raids) a majority of players do not have the time. This also means that stronger players are even more discouraged from helping weaker players now.

So I'm here to offer a proposition toward these changes to make fair fight an option, but an option with incentives.

The option to toggle fair fight in a dungeon, however if you toggle fair fight you are given double rewards at the end instead of just single drops like we currently are familiar with. This not only will give players incentive to use fair fight allowing yet more options to fight against walls of RNG, but it will also allow those who are not equipped to just do things normally and breeze through content that you have to grind.

This was an idea I discussed with some friends and this seems to be a good compromise toward what Nexon wants but also keeping in players in mind. it's an idea that would make it relevant for all levels of gear, allowing newer players to choose fair fight and get double rewards, while allowing geared players to focus on speed and using their obtained gear and stats to quickly clear.

Note: I personally side with the idea of world bosses having fair fight, especially due to the amount of players a single channel can have. World boss parties can still go, they'll just move a little slower with fair fight in effect.

Edit: Discussed this more, that if fair fight were removed but allowed to be toggled it would actually discourage run selling, because higher players would be able to assist lower players in minutes and it would take no time out of their day, they'd probably be dungeon capped so it'd over all help the game. It might be wishful thinking but if you also think about it this could discourage RMT because a constant gate I've noticed for new players when searching dungeons is that most people are selling runs that new comers can't afford, just to get geared. Like for example myself, if I capped all my dungeon runs I'd have no issue helping weaker members in my guild speed through content and get them geared up.. if you want to make it more restrictive, perhaps lock down the no-fair fight to 2 members max.
Do you think we should have an option to toggle fair fight and if we toggle it, we get double drops?

16 votes

Yes

&nbsp

56%

(9 votes)

No

&nbsp

31%

(5 votes)

Indifferent

&nbsp

13%

(2 votes)