Please do not send inquiries to the Forum Moderators and Community Manager Cuddles regarding forum name changes. Exceptions are only made if the forum name violates the CoC. Thank you for understanding.
Changing the layout for Music Composition
lPrincepsl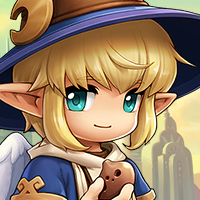 Maplestory 2 Rep: 500
Posts: 2
Member
edited

10:38PM

December 5, 2018
in Music
This is a new thread to spread a big issue in the MS2 community about the serious problem occurring. I've heard many players complaining about the Tempo in MS2 and how "superior" Mabinogi's music composition was. First off, Mabinogi features a system for writing tempo changes on only 1 track of a song, which saved so much time when converting music. However, MS2 has this new "brilliant" feature of assigning each tempo from 1 track to another. While this may sound easy for people who don't know much about conversions, this is really tedious thing to do when it comes to songs that have many tempo changes and some of them beginning with a note playing. Now I can ramble much longer about this issue - however, I just hope this thread gets enough attention so that Nexon can fix this "bug".
Should Nexon Make A Change With The Current Tempo System or Keep It?

2 votes

Change It

&nbsp

100%

(2 votes)

Keep It

&nbsp

0%

(0 votes)