Please do not send inquiries to the Forum Moderators and Community Manager Cuddles regarding forum name changes. Exceptions are only made if the forum name violates the CoC. Thank you for understanding.
[LIVESTREAMS] Skybound Expansion Sneak Peek
NXACuddles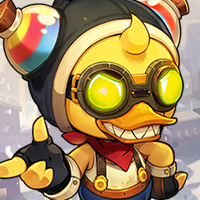 Maplestory 2 Rep: 68,425
Posts: 491
Administrator
Join CM Cuddles and GM Spider Box for a Sneak Peek preview of the Skybound Expansion update!
We'll also be raffling off Founder's Packs codes!
Wednesday, December 5, 2018
- PST (UTC -8): 12:00 PM
- EST (UTC -5): 3:00 PM
- CET (UTC +1): 9:00 PM
- AEDT (UTC +11): 7:00 AM (DEC 6th)
Subscribe and tune in here >>
https://www.twitch.tv/playmaple2